Michelle Wendt
1111STGap, Accountability, Alive, At-One-ment, Be Your Best You, Cancer, Caregiver, Choices, Confidence, Covenant, Divinely Led, Encouragement, For Such A Time As This, Happy, Heart Reflections, Joy, Kansas, Kickin Cancer Caregiver, Life Lessons, Live Your Passion, Living Your Greatest Life, Love, Marriage, Michelle Wendt, Not Enough, OilyBikersLife, Perspective, Relationship, Standing The Gap, Testimonial, Trend, Wellness, YouTube Channel Standing The Gap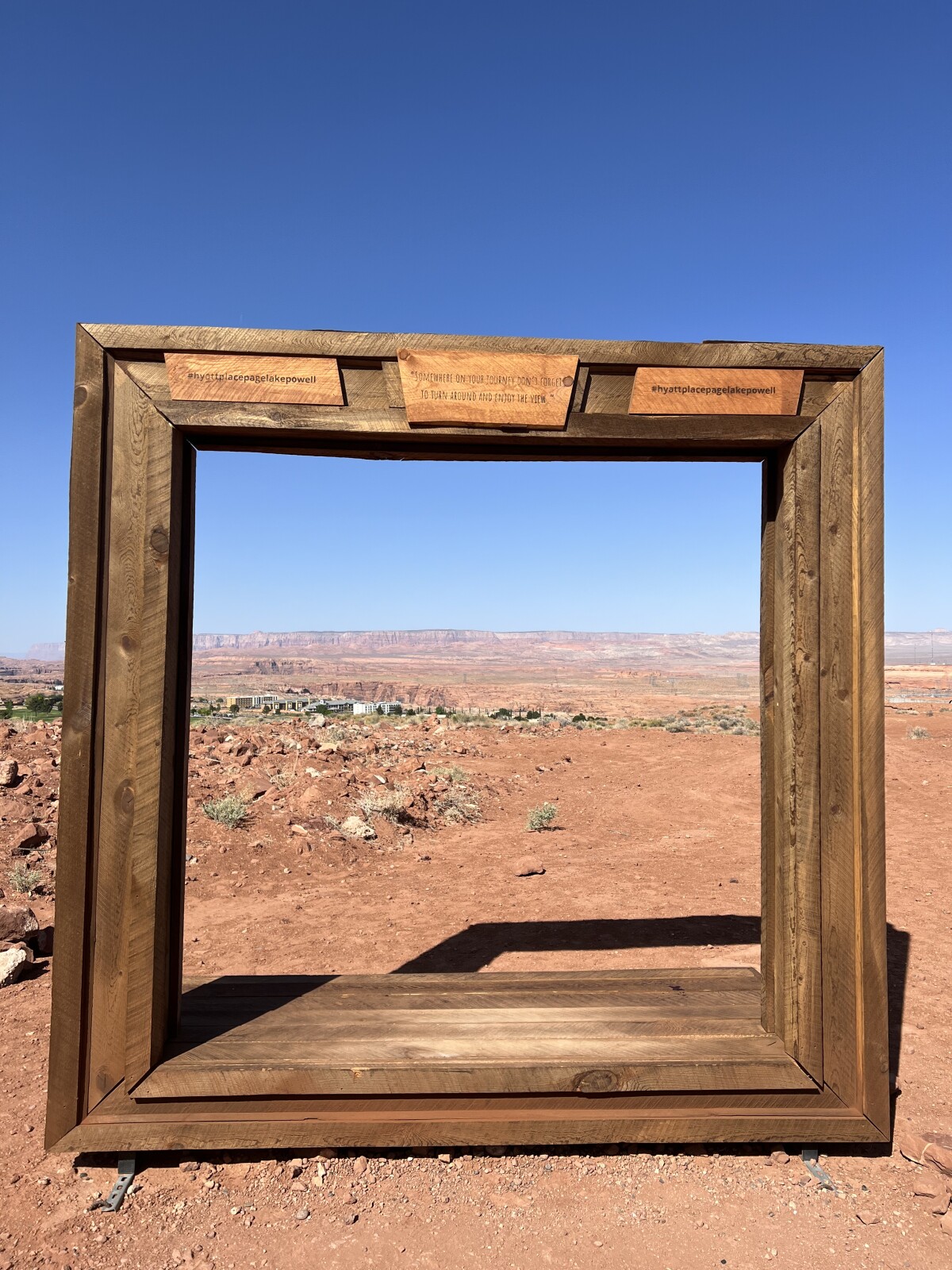 Do you really want to know where I was April 29th?
Thanks for asking. That's an easy one.
In 2022, I was in the Lake Powell area with my earthly heart throb.
In 1995, I was in Kansas. That day I married my earthly heart throb.
(April 29th video found at @michellewendt247)
It's been a journey of highs and lows, ups and downs, mountains and valleys.
It's been a time of growing together and individually.
It's been a journey of learning new levels of rewarding peace constantly.
It's an ongoing journey of loving and laughing together more each day.
It's that sweet and salty combination.
It's a journey I might not have chosen at times if I had known brief moments of the journey.
It's a journey I am forever grateful I am on and wouldn't have wanted to miss.
It's our journey and the writing of it gets sweeter and more fulfilling each moment.
It's a journey that I'm living fully going for the prized "WELL DONE" on a daily basis to confidently know and receive the final coveted WELL DONE with my head held high, looking into the eyes of my Judge with confidence and love.
Thank you Randy for asking me to be your wife, mother to your children, helpmeat, friend, adventurer and so much more.
Michelle Wendt
#Colorado #MinistryTrip2022, Caregiver, Hair, Kansas, Life Lessons, Michelle Wendt, Michelle's Daily Insights, Nieces, Ponder Points, Self-Care, Standing The Gap, StandingTheGap YouTube channel, wyoming
I adore insights, ponder points & accountability checks.
Well, maybe not so much the accountability checks but they are a necessary part of positive growth.
As I see my husband and oldest son off the Kansas to do some work on our ministry base facility as well as ministry and hopefully business building, my heart is full of memories from my recent trip.
I'm excited to see pictures and hear stories from my guys time on the journey and especially to see how our great nieces are going to wrap Uncle Randy around their little lives like their momma and her sister did.
My heart desires to get to go with them but it also is excited at all I get to do here while they are away.
So my CALL TO SHARE ACTION to you …
share below someone or an incident that has helped you see positive growth in yourself or bring awareness of an area you are shining in.
3,2,1 … Go!
💜💜💜
Insights, Tips & Ponder Points with Michelle Wendt www.StandingTheGap.com
Thanks for watching and subscribing to my channel. If you have questions or would like info or insights on specific things … message me!
I adore assisting however I can … even if it's coming up with my off the cuff, quirky thoughts, experiences and/or insights that are sparked from your inquiry.
It takes a community to make this world a better place and your involvement is important.
Here's ways to connect & support my ministry & business:
Donate via Zelle: Michelle Wendt 8167281080
Donate via Cash app: $STGAP
Donate via PayPal: 1111STGap@gmail.com
Donate via Venmo: @OilyBikersLife
Shop my E-commerce wellness store:
Here's the link to my click and order e-store:
($10/year gets you wholesale pricing on all products as a Preferred Customer … best deal unless you want the franchise option for earning income to pay your bills and extras.)
https://bit.ly/shopstgap
Thanks again for your support of my personal business, my ministry and all the lives you join in helping me encourage and bless.
Be Blessed!
Michelle Wendt
StandingTheGap.com
IG: Michelle_Wendt_Official