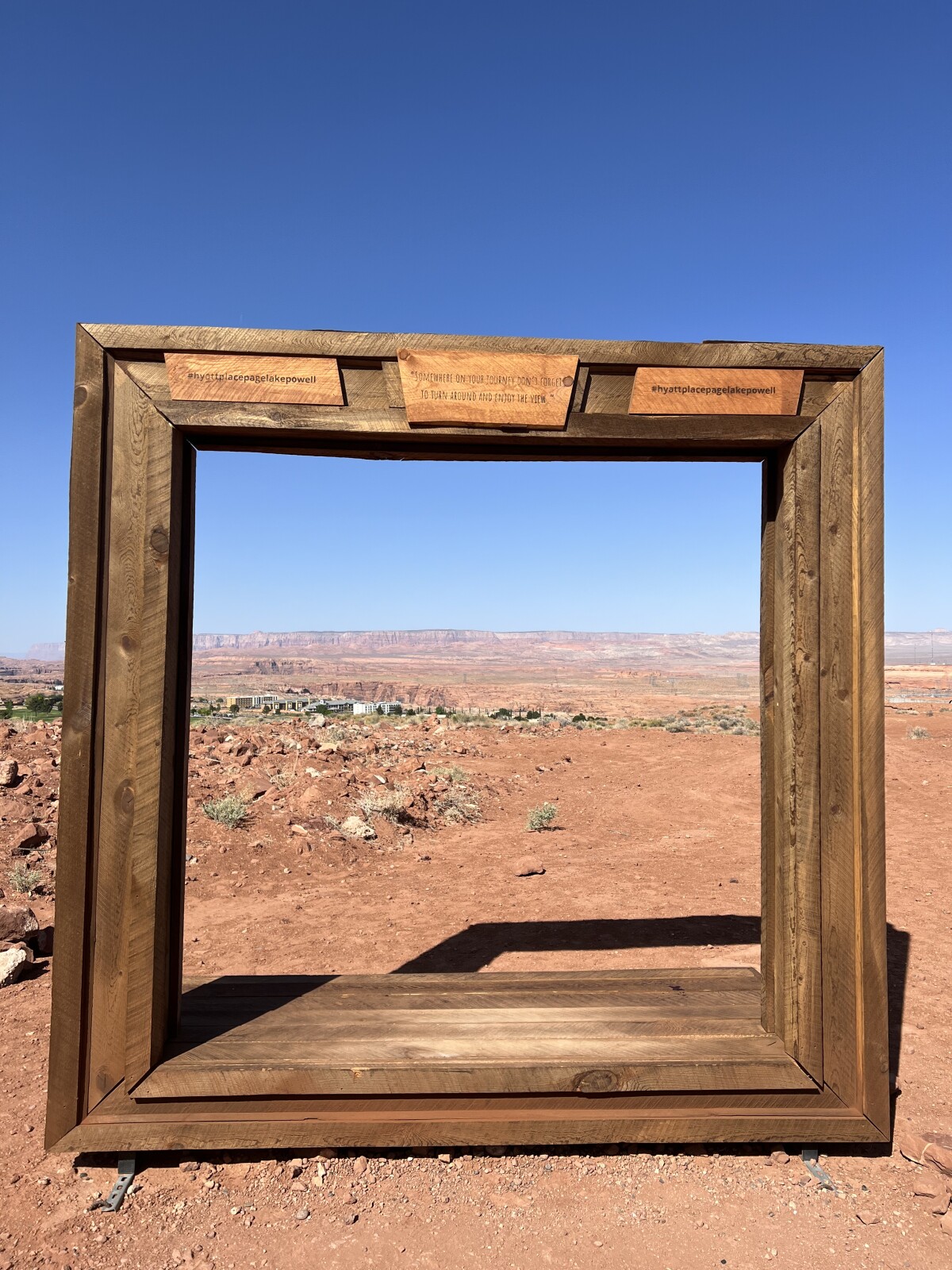 Do you really want to know where I was April 29th?
Thanks for asking. That's an easy one.
In 2022, I was in the Lake Powell area with my earthly heart throb.
In 1995, I was in Kansas. That day I married my earthly heart throb.
(April 29th video found at @michellewendt247)
It's been a journey of highs and lows, ups and downs, mountains and valleys.
It's been a time of growing together and individually.
It's been a journey of learning new levels of rewarding peace constantly.
It's an ongoing journey of loving and laughing together more each day.
It's that sweet and salty combination.
It's a journey I might not have chosen at times if I had known brief moments of the journey.
It's a journey I am forever grateful I am on and wouldn't have wanted to miss.
It's our journey and the writing of it gets sweeter and more fulfilling each moment.
It's a journey that I'm living fully going for the prized "WELL DONE" on a daily basis to confidently know and receive the final coveted WELL DONE with my head held high, looking into the eyes of my Judge with confidence and love.
Thank you Randy for asking me to be your wife, mother to your children, helpmeat, friend, adventurer and so much more.
It's been a glorious AND stretching 4 day personal, ministry & business trip that turned into 18 days!
Yip! Packed for 4 day trip 19 hours of which were driving with planned flight home.
Following the advice of my free financial coach, I took care of some legal business before I left town that involved a notary.
Eight hours into my 19 hour drive to Kansas, I got a call from my bank saying I needed to come by and pick up my drivers license as it had gotten mixed into some paperwork my mistake.
Yip … I immediately laughed seeing the humor in it all.
I'm 8 hours away in my 19 hour drive to transport a vehicle, do some ministry & business connections and fly home.
Interesting note … you have to have your drivers license to get on the plane to fly … anywhere but especially home.
Good to know that my bank doesn't make a practice of mailing IDs to their customers.
Yet another benefit, praise and testimony of how you choose to live your daily life.
Thankfully I'm always excited to greet and work with the people at the bank branch I go to. I compliment them, tell them I appreciate them, laugh with them, bless them.
Because I choose to spread love and laughter … in a big city and bank that sees lots of people daily … they actually know who I am because of how I make them feel.
I am very blessed and highly favored. The manager and clerks know me and thus they made allowance to mail me my ID so I could fly home.
Took 15 days for the United States Postal Service to get it to me … but those were some amazing 15 days of Divine appointments.
So my 4 day trip became an 18 day trip … and my welcome home from my husband was a first which made my heart full with coming home.
Here's a taste of my homecoming:
So now I ponder … should I stay or should I go?
Think I can get a repeat cool homecoming reception?
Well for the record, I have already been praying about whether I continue to travel and do one on one and small group ministry and business building or whether to stay in one location more (that has access to real world wifi lol) and do more online, steaming, live training, ministry & education for resources and to reach, build, and support more people around the world.
Figures … when I'm being drawn to more in-person and online sessions with occasional planned retreats … I get a homecoming reception with flowers and a diamond necklace.
What to do, what to do?!?!
Share your thoughts in the comments or DM me!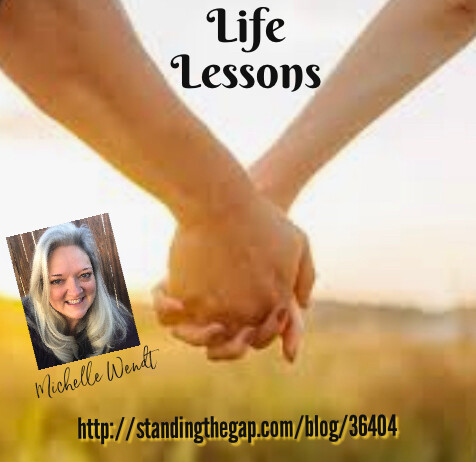 Today this popped up in my feed and I was lead to click and listen.
These words still hold true today.
My husband and I have over 27 years of relationship marriage commitment and covenant. We knew each other less than 4 months from meet to married with no former connections of any form.
My dad always said to date a rich man. My caregiver heart was always after encouraging and supporting the one in a challenge. I didn't understand nor ever get what my dad was saying since I was not money focused in any of my relationships in life. Until one day … the aha moment hit … you marry someone you date and if you have your lifetime spouse foundational needs list in place and only date accordingly, you won't settle for less when forming your legacy foundation for the rest of your life. It's a great guideline to stay focused and not swayed by emotions, life events, etc.
Rich is more than money. Fertile dirt is described as rich as its full of nutrients, life, and growth. It's a base to start from and improve upon.
Randy & I have gone through many hard challenges in our years. We survived by God's mercy and grace, a lot of prayers (ours and other prayer warriors) and out of stubbornness. We made a commitment before God and there is no option other than love each other and seek to see each other as God sees us.
Marriage is some of the hardest work you will ever do but some of the highest paying and most rewarding.
Billy Graham's words of what to look for in a mate are real today. The choices we make impact our relationship for the rest of our life. Take this serious.
Randy and I weren't on the same platform when we met. Thus we added more work, demands, and stress on ourselves and marriage. We walked dark challenges. Our sons were born into our family relationship and didn't have a choice and reaped the consequences rich and poor of their parents choices. Even as adulted children our relationship impacts their lives.
The moment Randy and I said " I Do" in front of God … we became the Best for each other. We have made some choices that were unnecessary and caused negative consequences because we didn't have our vision written down for our life course and calling in the past. We are walking out uniting, declaring and decreeing our life purposed calling with a written vision posted to keep us moving forward.
I choose to be more in love with my husband every single day. No matter how hard the choice maybe at some moments, it is worth it. Yes, we still have things come up we have to renounce and repent for. However, the reward is a deeper relationship, bond and more love, joy, peace & laughter everyday despite life's challenges.
If you are single, I encourage you to listen and serious apply this information to your life. Bible truths are foundational and covenant.
Make wise choices.
Build a strong covenant foundation for your legacy building marriage.
Leave a strong relationship testimony for your current and future legacies to build on.
Marriage is a relationship choice, a covenant commitment.
Marriage is NOT a feeling or ceremony to check off your list.
Marriage done with God's covenant is very blessed, highly favored and withstands all.
Feel free to reach out. We are here to Stand The Gap from where you are to where you can and want to be.
Be blessed!