Michelle Wendt
1111STGap, Accountability, Alive, At-One-ment, Be Your Best You, Cancer, Caregiver, Choices, Confidence, Covenant, Divinely Led, Encouragement, For Such A Time As This, Happy, Heart Reflections, Joy, Kansas, Kickin Cancer Caregiver, Life Lessons, Live Your Passion, Living Your Greatest Life, Love, Marriage, Michelle Wendt, Not Enough, OilyBikersLife, Perspective, Relationship, Standing The Gap, Testimonial, Trend, Wellness, YouTube Channel Standing The Gap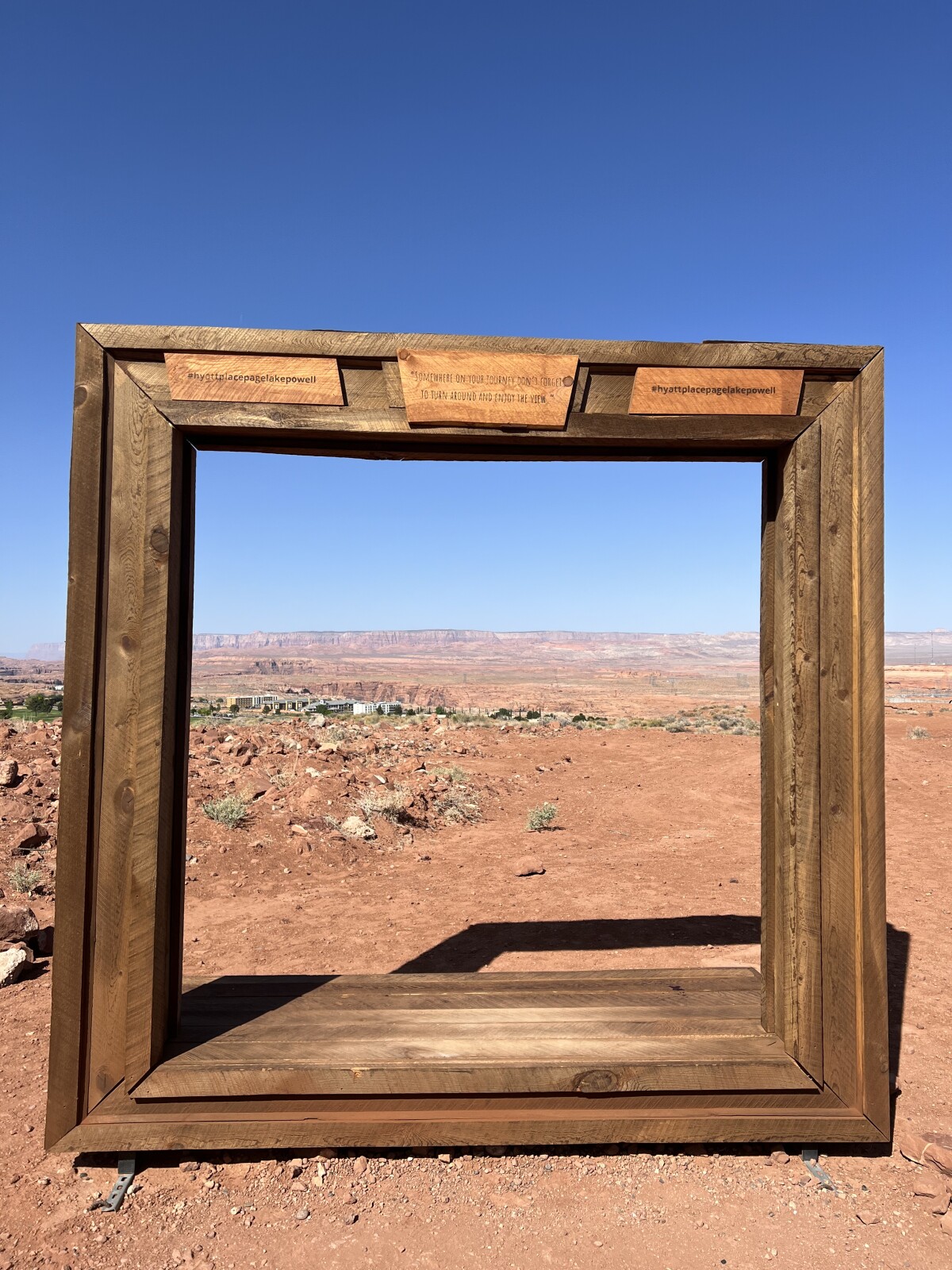 Do you really want to know where I was April 29th?
Thanks for asking. That's an easy one.
In 2022, I was in the Lake Powell area with my earthly heart throb.
In 1995, I was in Kansas. That day I married my earthly heart throb.
(April 29th video found at @michellewendt247)
It's been a journey of highs and lows, ups and downs, mountains and valleys.
It's been a time of growing together and individually.
It's been a journey of learning new levels of rewarding peace constantly.
It's an ongoing journey of loving and laughing together more each day.
It's that sweet and salty combination.
It's a journey I might not have chosen at times if I had known brief moments of the journey.
It's a journey I am forever grateful I am on and wouldn't have wanted to miss.
It's our journey and the writing of it gets sweeter and more fulfilling each moment.
It's a journey that I'm living fully going for the prized "WELL DONE" on a daily basis to confidently know and receive the final coveted WELL DONE with my head held high, looking into the eyes of my Judge with confidence and love.
Thank you Randy for asking me to be your wife, mother to your children, helpmeat, friend, adventurer and so much more.
Michelle Wendt
Abundance, Creative, Dump, Emotions, Flustered, Gratitude, Humility, Michelle Wendt, Not Enough, Patchouli, Ponder Points, Present Time, Standing The Gap, YouTube Channel Standing The Gap
I shared this in my special encouragement and accountability group that I have. However, I am being led to share it here too for those of you who are not a part of my special group yet but need to hear this today. (Here's the link to join my special group
https://www.facebook.com/groups/2455814451326832
)
Every day is started with gratitude often before I even open my eyes for the first time. I totally enjoy selecting 3 different things each day that I am grateful for that are different from the past days. It helps set my day on a gratitude journey and atmosphere.
Then I randomly select my anointing oils for the day and anoint myself and fill my diffuser.
Next, I take my daily "Dump". I originally started with the goal of 3 written pages or 30 minutes of writing whatever is on my heart and mind or comes up in my thoughts. Now, I generally have more than 3 pages and often times ... gasp ... go over my 30 allotted minutes. However, most days I implement the rule that I had when I was schooling my sons ... to stop while you are still eager and wanting to do more. This causes anticipation and looking forward to tomorrow's "Dump" session.
And finally, after I'm done with my "Dump" session ... I do the research to see what emotional, mental and spiritual mindset shift areas I'm being grown and stretched in.
Today, here's the negative mindsets that are being overcome:
Not enough, poor, scarcity, struggle, worry, being less than, not good enough, tired, flustured, loss, illusion, malice, repressed emotions, stuffed emotions, resistance to change, taken for granted, and shut down.
And here are the positive mindset shifts that I am being stretched and expanded to new levels in:
Plenty; ask, believe & receive, clarity, supported, abundance, depth of understand, sharing, i am spot on, acceptance, expressing my best, rejuvenated, renewed, present, gain, benevolence, protected, speaking out, wanted, lovable, steady, learn from life, honored, creative, and vibrantly alive.
Wow! That totally gets me going and looking forward to charging through whatever comes my way today with a boldness and confidence.
There's more that I do to uplift and edify myself to do what I'm called and passionate about doing ... but I am excited to get going so I'll just put those to share on another day.
Here's your PONDER POINT:
What are you doing to build yourself up and empower yourself to be the best you, you were created to be?
Share in the comments below, I adores hearing from you.
For those that want to know more about the anointing oils I used today, click the links in the you tube video for more information or connect with me
https://bit.ly/michellewendt
I am totally passionate about Standing The Gap from where you are to where you can and want to be!
Be Blessed!

Gratitude, Dumping, Abundance, Humility, Present Time, Patchouli, Positive emotions, Negative emotions, Mindset, Michelle Wendt, Standing The Gap,