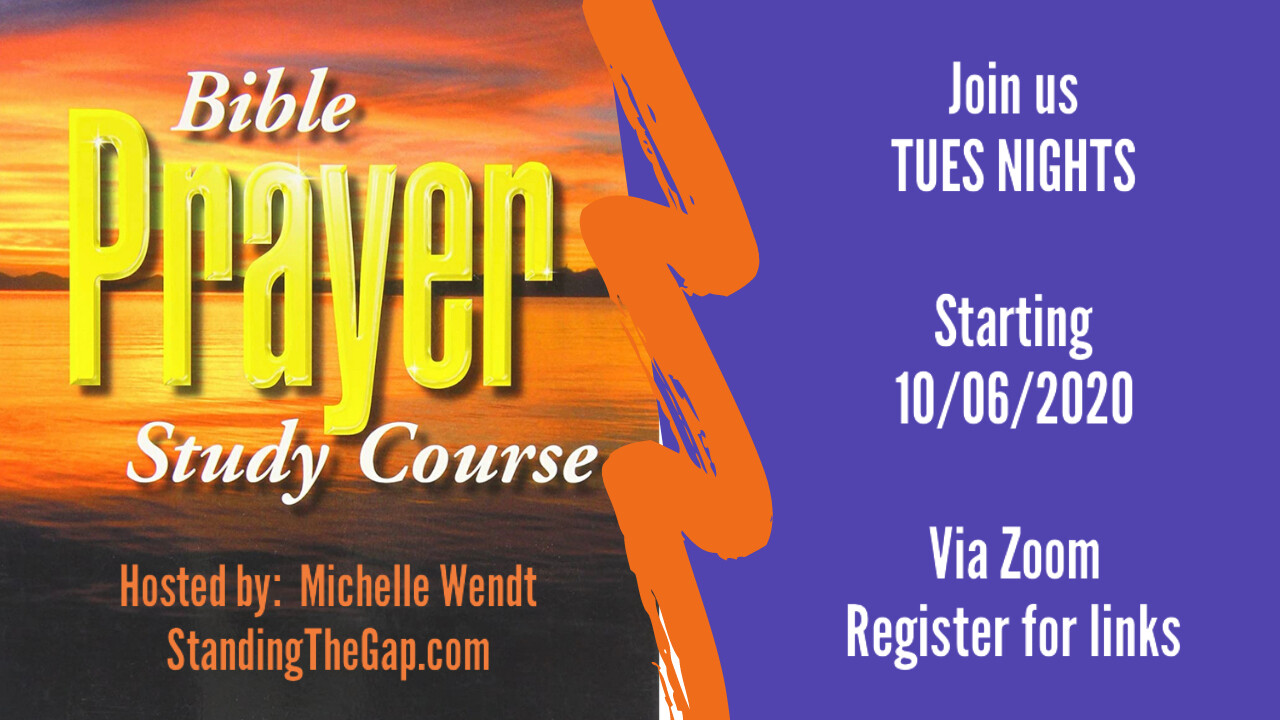 Oct 06, 2020 07:00 PM

Central time
Learning how to pray effectively is one of the most important things a believer can ever do in his Christian walk. A believer cannot be a success in fulfilling God's purpose in his life if he does not know how to pray according to biblical principles.
In this study course, we're going to discuss the many principles of prayer that are found in the Word of God.
In chapter one we will look at seven steps that any believer can take in order to receive the answer to his prayer. If a person will faithfully practice the seven steps in prayer, you can be sure of an answer every time.
From there we will dive in and go deeper.
We will be meeting online via Zoom on Tuesday evenings at 7 pm MT/ 8 pm CT. We will keep it to an hour and those that want to stay longer and fellowship, can while those that need to go are welcome to go.
The first meeting October 6, we will get to know each other and have a prayer time. Then we will study Chapter 1 throughout the week on our own, doing the discussion homework to be ready to meet on October 13 for group discussion and prayer.
Make sure and add
1111STGap@gmail.com
to your contacts so you receive any email information during the study course.
Once you register, you will receive an email with the Zoom Link and Password and Bible Study Book Amazon order link. (Which is why its important that you enter the above email address in your contacts so it doesn't get lost in email cyberspace.)
If you aren't able to join us in the weekly study but want to do it on your own here's my links to get the study book:
My affiliate link to order the study book from Amazon: https://amzn.to/3hP1jOk
Be Blessed!
Michelle Wendt
Donations can be made via Cash App $STGap or PayPal 1111Stgap@gmail.com