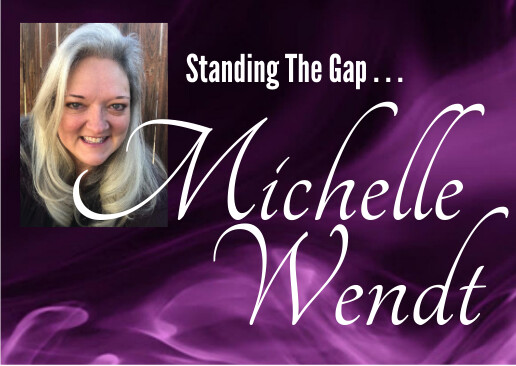 Welcome to Michelle's Marvelous Monday Marvel!
This weekend was packed with affirming and stretching information as I attended a Functional and Integrative Medicine Conference. You know it's a beneficial conference when it aligns with what you are already focusing on in your own life.
A lot of information and decision points where addressed which I am in the process of seeking my trusted counsel for the answers for my speciality and the direction I am to go forward in.
The video is very prophetically reflective of where I am today.
Today I am pondering and planning my future steps and focus. I am revisiting my self-care plan and protocol for myself and quite honestly … its falling shy of where it should be at minimum and I want to excel at being the Best Me I was Created to be … so this has got to be amped up and ASAP.
I also am assessing and seeking the direction of my trusted counsel in the focus of my life, ministry, and practice. I don't want to be like my dog, Tobias, in my video. I don't want to be spending my energy going from "tree to tree, bush to bush and anything in between" marking the territory with a small "sprinkle" of knowledge, insight, and wisdom. I don't want to have given out so much in vast amounts of different places that I have nothing to give and only go through the motions during times of the journey.
Which is why re-assessing my Self-Care program and protocols has taken a priority in my life. Why I am assessing and seeking from my wise counsel the focus I am to move forward in.
You can sprinkle a lot of area with water and nutriments; however, little is the overall accomplishment and impact. Yes, some sprinkling is good to help encourage and educate people that there is a way that will edify and build them up to accomplish the desires and goals they have. However, the main impact life changing, mindset shifting comes from saturating the soil in one specific area and allowing those that need and desire to come and absorb what is there's to better themselves and assist in achieving their intentions and life purpose.
TIME for YOU to TAKE ACTION:
What is your self-care plan and protocol? Is it supporting your Greatest Good for You or supporting the bare minimum or not there at all?
What is your life focus? Are you on track or are you going through the motions running around sprinkling a little bit of yourself here and there until you have nothing left to sprinkle and then just go through the motions until you crash and burn or reach a place to replenish and renew? Are you bearing good fruits? Or not fruit at all?
As always, I am here for those that are Divinely led to support you on your journey. If you are at an impasse and need some assistance, please contact me and schedule a time to facilitate you focusing in on your intention and forming a plan to support you For Such A Time As This.
I am passionate about Standing The Gap from where You Are to where You Can and Want to be.
Be Blessed!