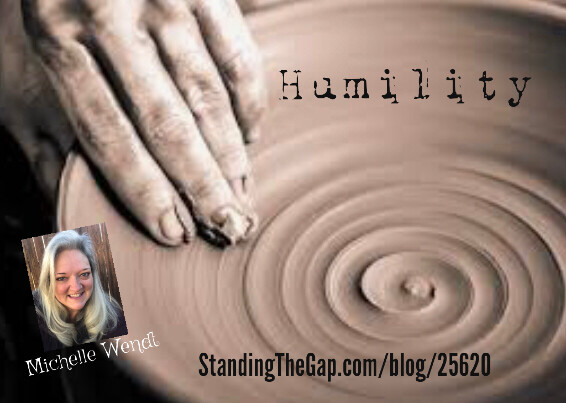 Humility
This word has been used by some to bully and manipulate people into thinking, doing, believing things that are not truth. To force people to give up their identity or created purposeful passion that was in conflict of another's desired goals and intentions.
Humility is not meant to bind or hinder.
Humility opens you up:
to grow and expand
to be open to see yourself not as you do but as God does
to be able to do and be more
I adore what Jesse Duplantis shared:
Humility isn't putting yourself down; humility is knowing that what God thinks is higher in rank than what you think.
It's not only lifting others up and seeing them as wonderful, but it's also seeing yourself as God's wonderful handiwork, too.
Call To Action:
1) Where are you getting in your own way of forward movement?
2) Where do you need to be open to see yourself as God sees you?
3) Are you ready to change?
I adore praying, praising and celebrating with you.
Drop a note in the comments or go to www.StandingTheGap.com and send me a private message!
As always ...
I am here passionately Standing The Gap from where you are to where you can and want to be!
Be Blessed!