I adore the unique beauty of the mornings!Same morning.Same time.Different directions of view.
Total different perspectives.
That's a great example of life.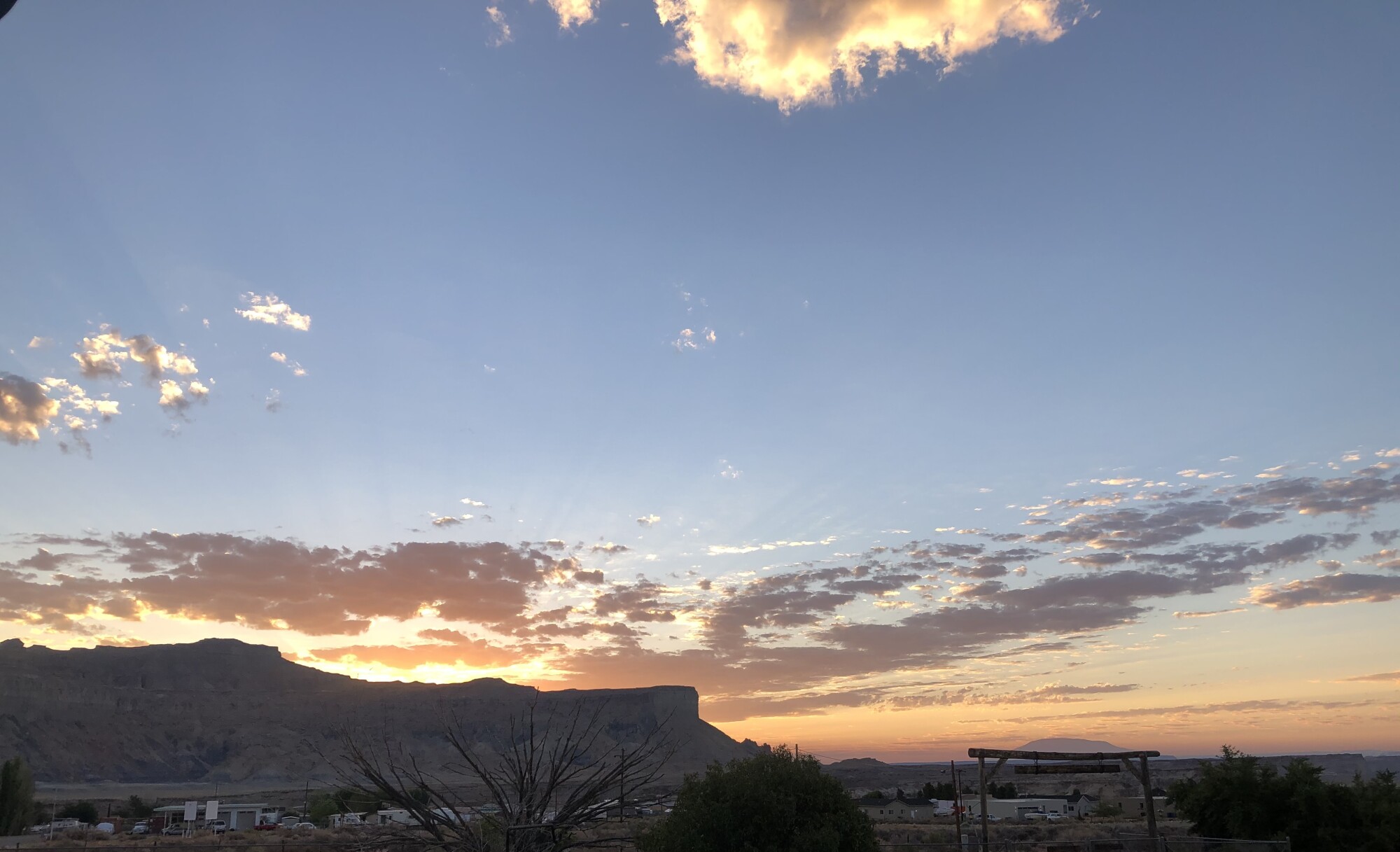 The dawn of the sun coming over the Mesa speaks to me of the promise of this new day.
Today ... I get to choose with a fresh start to my day. Yesterday is my past. I take what is good and mine to take for my created good and leave behind or dispose of the rest.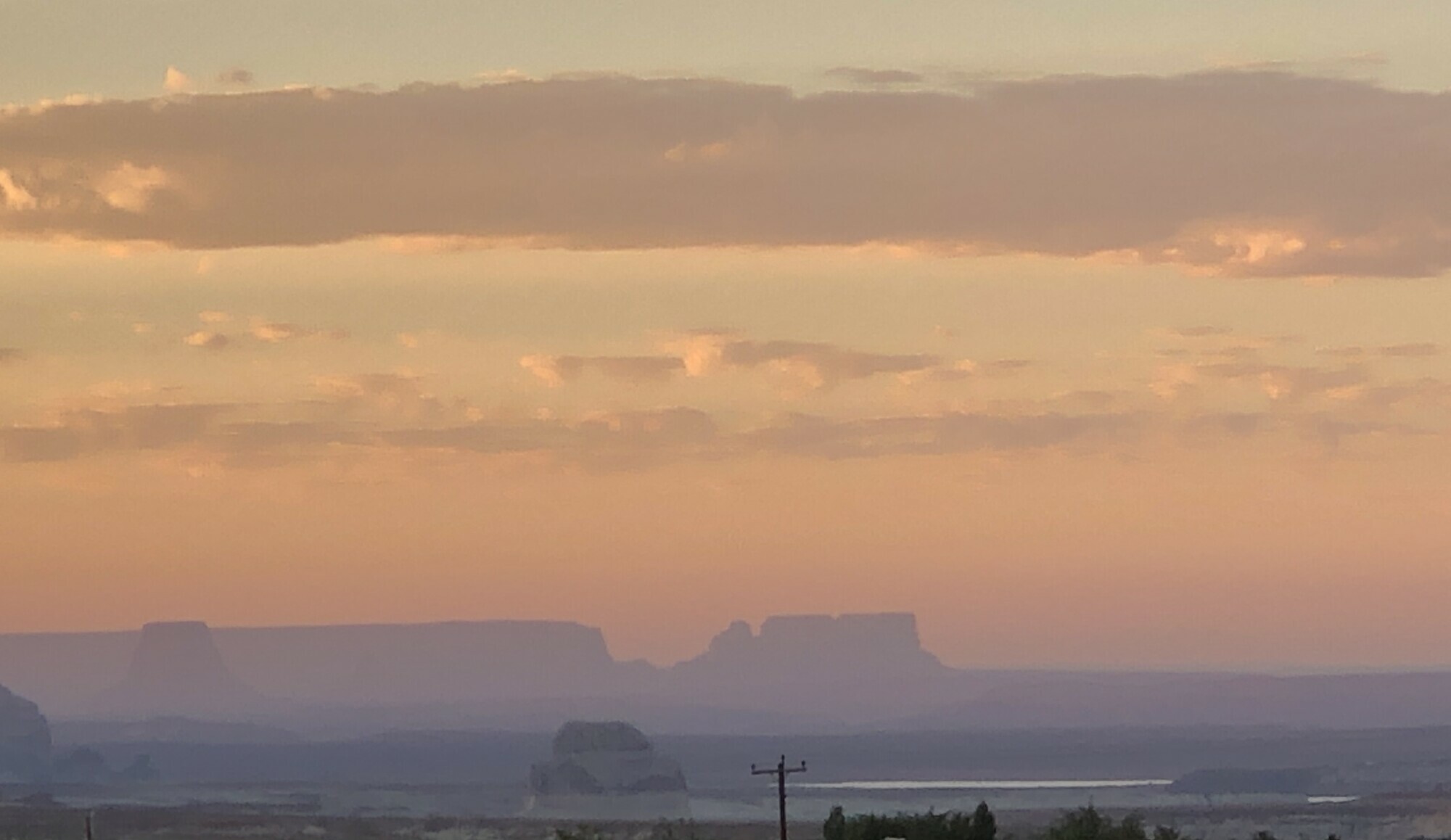 The hazy purple, pink, gray of the distant mesas to the South speaks to me of the promises of my day to come.

Like the view, it will be ever changing.

Like the view, I can participate in watching and enjoying the many changes and perspectives throughout the day ... or I can choose to not look and see the beauty and opportunities that are offered to me today.

Today ... I CHOOSE Joy!

Today ... I CHOOSE to speak blessings over all the people who my path crosses.

Today ... I CHOOSE to listen and share with at least 3 people, a blessing in my life that has added more than 4 income opportunities that support and blend with grace and ease with my ministry and my life.

Who wants to join me?
Who wants a spoken blessing?
Who wants the opportunity to say yes or no to an income opportunity that is raising my life to higher levels?

Message me, call me, text me, come see me!
You choose!

Today I call your spirit forth and bless you ...

May the promise of the dawn of a new day bring energy, hope and excitement of today, fulfilling your life calling to its fullest potential with joy and blessings overflowing!

So Be It!

#LivingMyBlessedLife
#BlessedOpportunities
#StandingTheGap
#myfathersblessing
#morningglories
#newdaynewblessings
#newdaypromises
#HopeIsAlive
#perspectives
#SouthwestSunrise
#Utahskies
#ArizonaBeauty
#promises