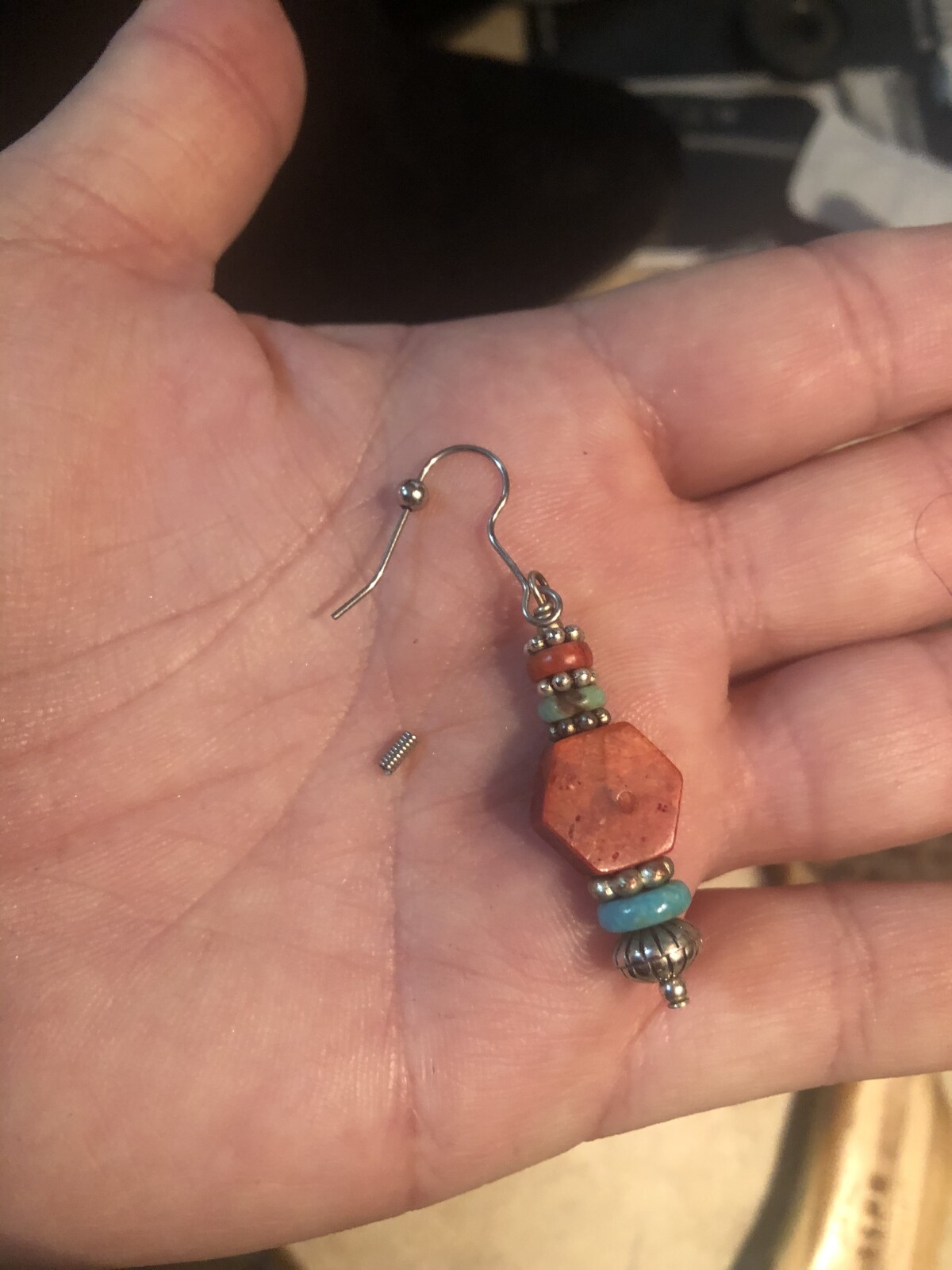 This morning I was taking my earrings out to put them on when to my amazement ... the little silver ball and spring came off one of them. I caught the little silver ball in my hand but the coiled spring was gone. I heard it hit metal and then disappear into oblivion.
My first thought was, "Well that's impossible to find." My immediate reaction was, "My God is bigger than that. I rebuke that statement." I looked for it and didn't see it. I got a flashlight out and looked expectandlty and then on the second pass I found it buried in the carpet. I thoroughly adore quick response times like this.

Victory!!! I constantly in amazement that even the little things that matter to me, matter to my God.