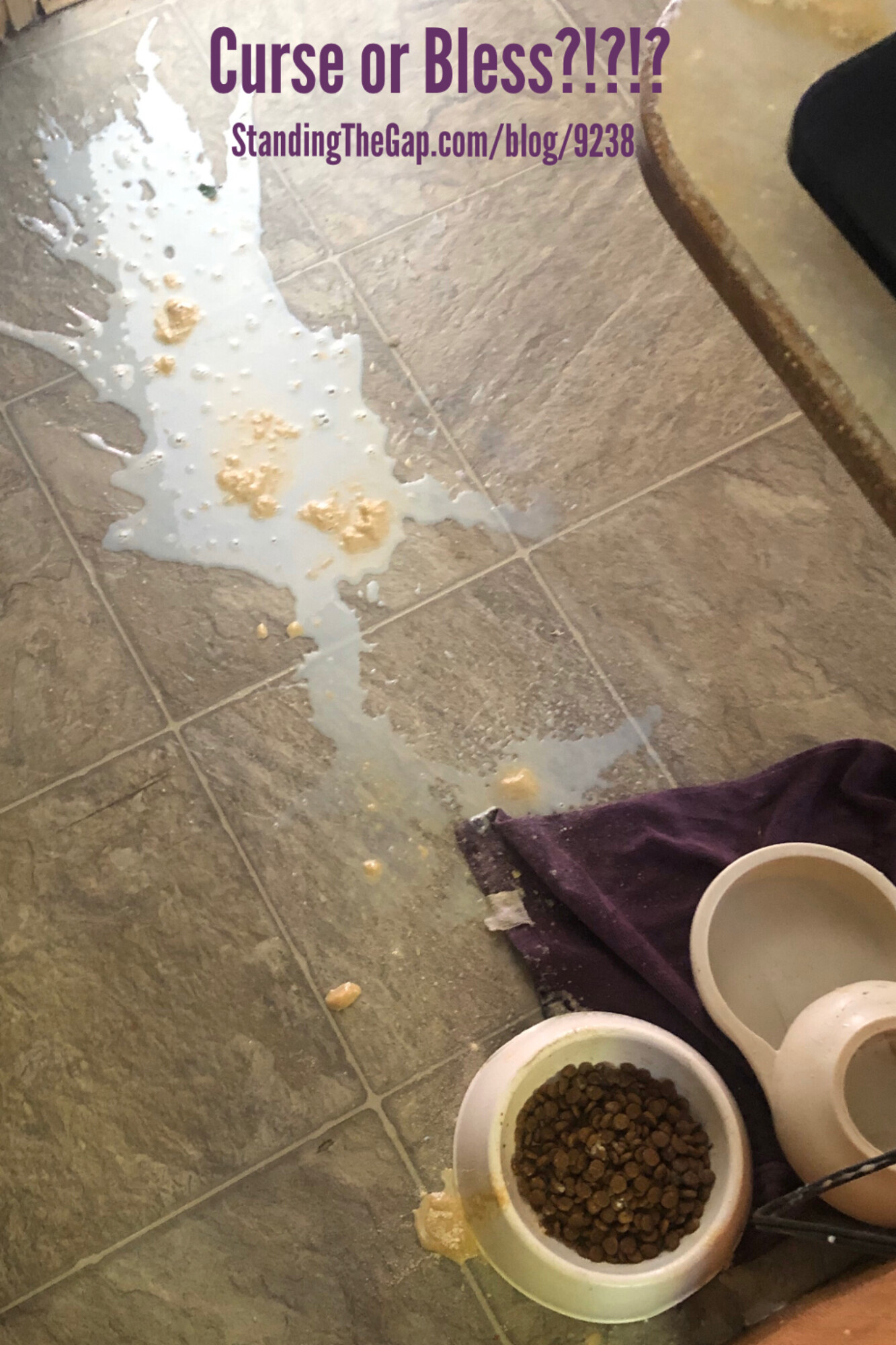 This sooooo happened yesterday morning as I was prepping to get out the door to a meeting with some wonderful women at New Creation in Christ in Espanola NM.
I had just mixed up my morning drink that I do with rice milk to get my much needed proteins in and was on the phone with my Czech sister of the heart when this happened ... yip, I totally dropped it! She got to hear my praise response first hand and started laughing as soon as I told her what happened and sent the photo I have posted here.
If you are in my Standing The Gap Encouragement and Accountability group you have seen And hopefully laughed with my Live video where I talked about this. (Bunny trail ... if you aren't in my special Facebook group ... why not?!?!?)
This was a milestone that I am celebrating as in the past something like this innocent, accidental, sticky, wide spread mess would have brought thoughts and self talk that were not positive and uplifting of myself and would actually tear me down mentally, emotionally, spiritually and even physically as you don't stand tall and walk with a pep in your step or smile on your face when you have beating yourself up.
This day I chose to look for the positive and give praise that I had more rice milk and more of my protein mix. I chose to praise that I had a clean floor to come home to. (I got to mop it 3 times before the sticky was gone ... and to be honest, I found a sticky spot last night - however I think the dog got it cleaned up for me. BIG GRIN!) I chose to praise that I had time to make another drink AND to mop my floor three times AND clean my shirt - yip! I even got it on my shirt! And I still had time to get to the WOW Study group with time to sit and soak up the sunlight before it started.
SO I CHOSE to CELEBRATE this growth in who I am.
What are you purposefully choosing to PRAISE instead of CURSE?
Share below so we can celebrate with you!!!
I'm excited to get to Stand The Gap from where YOU are to where YOU CAN and WANT to BE!
Get Ready! I'm preparing the way as Jesus is coming soon!
Be Blessed!