Michelle Wendt
1111STGap, Accountability, Alive, At-One-ment, Be Your Best You, Cancer, Caregiver, Choices, Confidence, Covenant, Divinely Led, Encouragement, For Such A Time As This, Happy, Heart Reflections, Joy, Kansas, Kickin Cancer Caregiver, Life Lessons, Live Your Passion, Living Your Greatest Life, Love, Marriage, Michelle Wendt, Not Enough, OilyBikersLife, Perspective, Relationship, Standing The Gap, Testimonial, Trend, Wellness, YouTube Channel Standing The Gap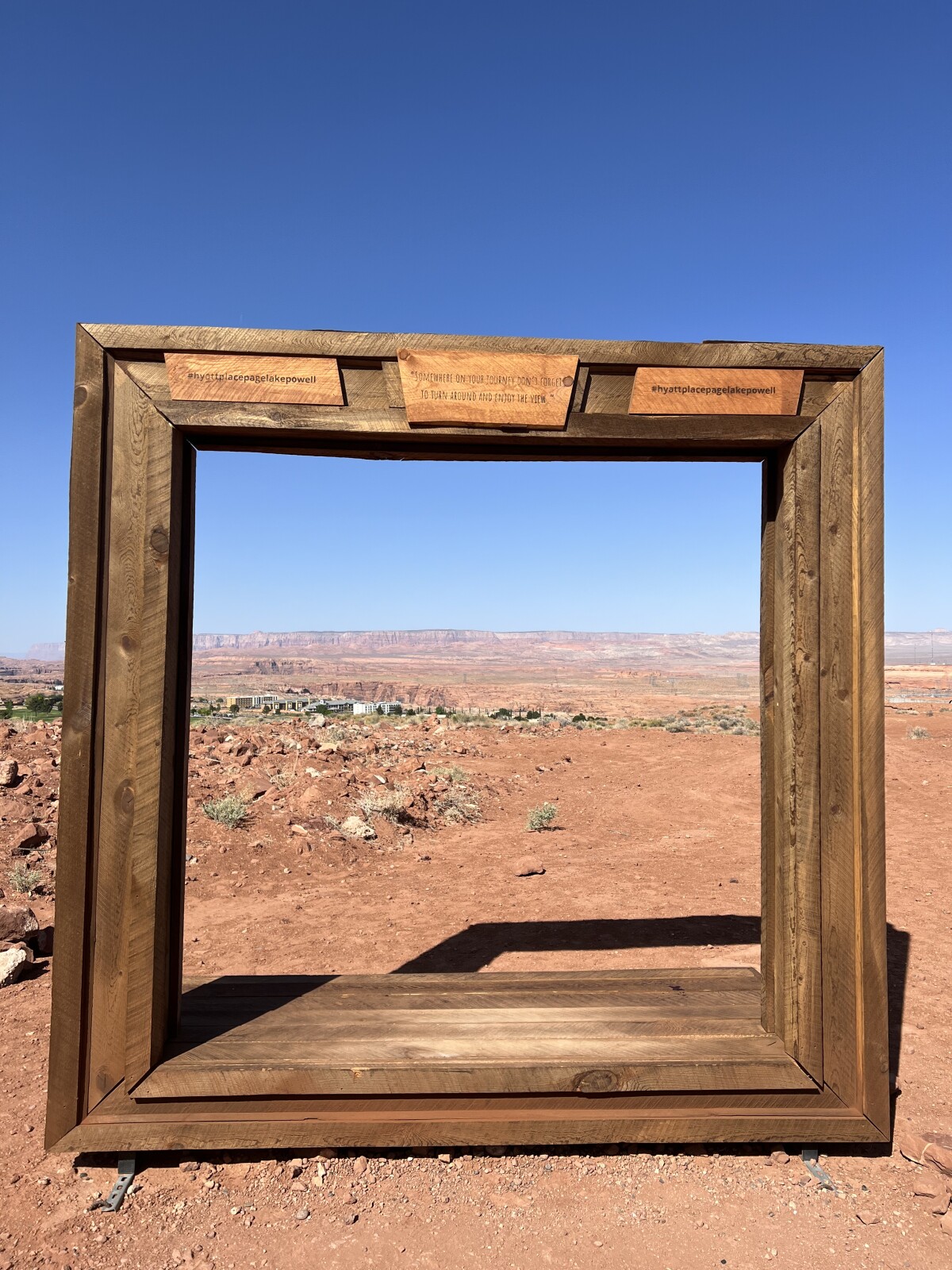 Do you really want to know where I was April 29th?
Thanks for asking. That's an easy one.
In 2022, I was in the Lake Powell area with my earthly heart throb.
In 1995, I was in Kansas. That day I married my earthly heart throb.
(April 29th video found at @michellewendt247)
It's been a journey of highs and lows, ups and downs, mountains and valleys.
It's been a time of growing together and individually.
It's been a journey of learning new levels of rewarding peace constantly.
It's an ongoing journey of loving and laughing together more each day.
It's that sweet and salty combination.
It's a journey I might not have chosen at times if I had known brief moments of the journey.
It's a journey I am forever grateful I am on and wouldn't have wanted to miss.
It's our journey and the writing of it gets sweeter and more fulfilling each moment.
It's a journey that I'm living fully going for the prized "WELL DONE" on a daily basis to confidently know and receive the final coveted WELL DONE with my head held high, looking into the eyes of my Judge with confidence and love.
Thank you Randy for asking me to be your wife, mother to your children, helpmeat, friend, adventurer and so much more.
Michelle Wendt
1111STGap, Abandonment, At-One-ment, Be Healthy His Way, Being used, Diffuser Blends, Emotional Release, Geranium, Health by Emotions, Holistic Health, Jasmine, Lavender, Mind Overactive Racing, Natural Heath, Respect, Stillness, Triumphant, Unconditional Love, Vetiver, Worth, Worthless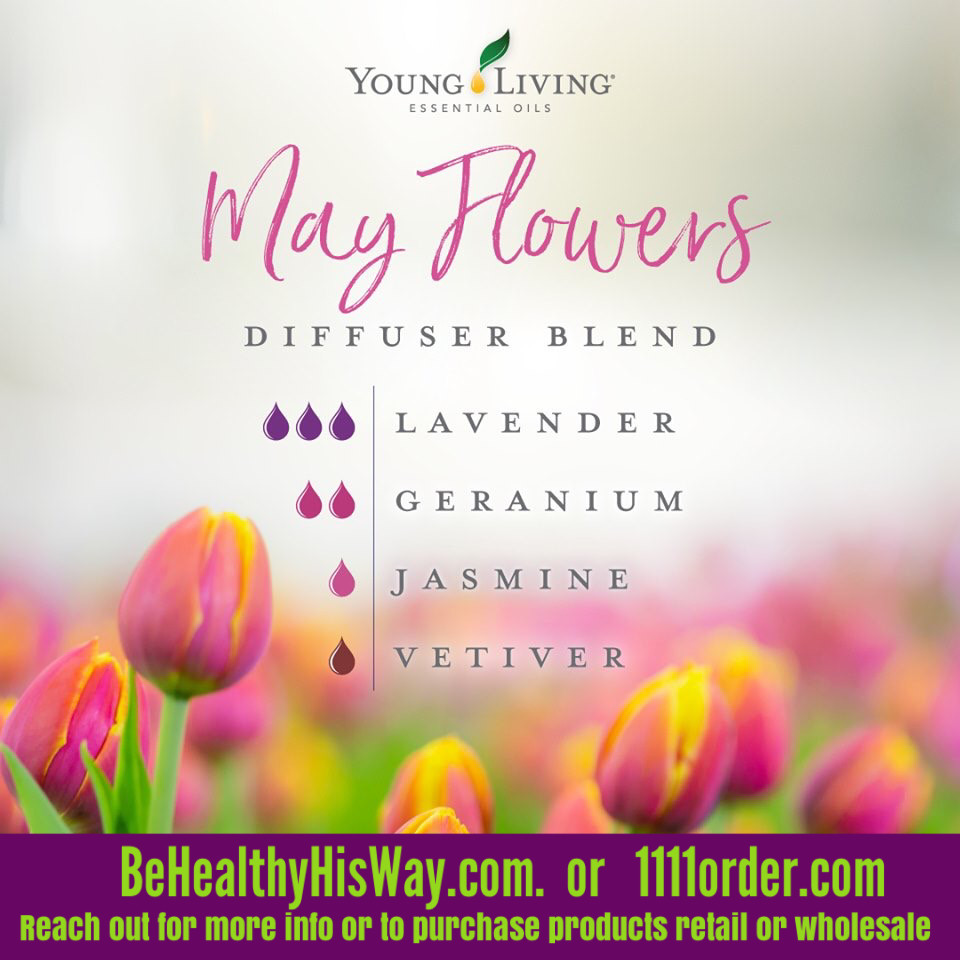 Are you purposeful about how and what you use to clean the air of your home, office, car?
Do you grab the cheapest thing you can get that smells?
Do you read the label to see if the ingredients impact your mental, physical and emotional well being in a positive or negative way?
Our family has experienced the health challenges first hand from a past life of surrounding ourselves with the use of products that actually cause health challenges or exacerbate existing situations.
Today we are more aware of what we use in, on and around us. We purposefully choose to speak life and natural health building options.
Today we are diffusing the May Flower blend in the graphic below.
It's making our home smell absolutely amazing!
Even better ...
it's supporting our mental and emotional health side.
When you diffuse with a holistic purpose you edify your physical, mental, emotional and spiritual. Body, Spirit and Soul are boosted in one simple act.
This particular MAY FLOWER DIFFUSER blend helps support overcoming NEGATIVE feelings of: abandonment, criticism, fear of unfoldment, being self-centered, wanting to please, being used, feeling unworthy, mind over active and/or racing, not fulfilling your purpose.
It helps you be able to grow and expand in the POSITIVE: at-ONE-ment, embracing life, unconditional love and acceptance, openness, respect, balance, detachment, loving who you are, respect of yourself, worth, stillness, triumphance.
We enjoy making diffuser blends based on what our bioscans shows as areas our bodies need to balance. It's crazy awesome how the blends smell so delightful - even when we blend each of our individual bioscans together for our living room.
It's a great feeling to know you are cleaning the air around you as well as supporting health building in those who connect with your space from a purposeful, natural stance.
We're passionate about educating on holistic health, especially the mental and emotional side!
What are you putting in the air around you?