When conflict comes or someone is intimidated by you … how do you respond?
Doom and gloom or excitement and praise?
When conflict comes or someone is intimidated by you … what do you choose to do?
Lower your standards, Maintain your standards,
Or go after raising your standards to even higher levels?
Share in the comments!
Be Blessed!
Insights, Tips & Ponder Points with Michelle Wendt www.StandingTheGap.com
Thanks for watching and subscribing to our channel. If you have questions or would like info or insights on specific things … message me!
I adore assisting however I can … even if it's coming up with my off the cuff, quirky thoughts, experiences and/or insights that are sparked from your inquiry.
It takes a community to make this world a better place and your involvement is important.
Here's ways to connect & support my ministry & business:
Donate via Zelle: Michelle Wendt 8167281080
Donate via Cash app: $STGAP
Donate via PayPal: 1111STGap@gmail.com
Donate via Venmo: @OilyBikersLife
Shop my E-commerce wellness store (fundraiser):
Here's the link to my click and order e-store:
($10/year gets you wholesale pricing on all products as a Preferred Customer … best deal unless you want the franchise option for earning income to pay your bills and extras.)
Instagram: Michelle_Wendt_official
YouTube: OilyBikersLife Dotcom
Insights, Tips, Bunny Trails, Ponder Points and Life in General.
Check out some of our Kicking Cancer options that supports keeping us healthy & riding!
Shop our Global E-Commerce wellness store:
Schedule an appointment to find out about our International Funding Network Opportunity!
Make your life, travel & rides a business tax write-off and so much more.
Thanks again for your support of our personal business, our ministry and all the lives you join in helping us encourage and bless.
IG: Michelle_Wendt_Official
Michelle Wendt
Anxiety, Be Healthy His Way, Blues, Confidence, Conflict, Depleted, Diffuser Blends, Disappointment, Discernment, Freedom, Fun, Grief, Happy, Harmony, Incongruency, Joy, Judgment, Miserable, Real, Rejuvenated, Standing The Gap, Stress, Winter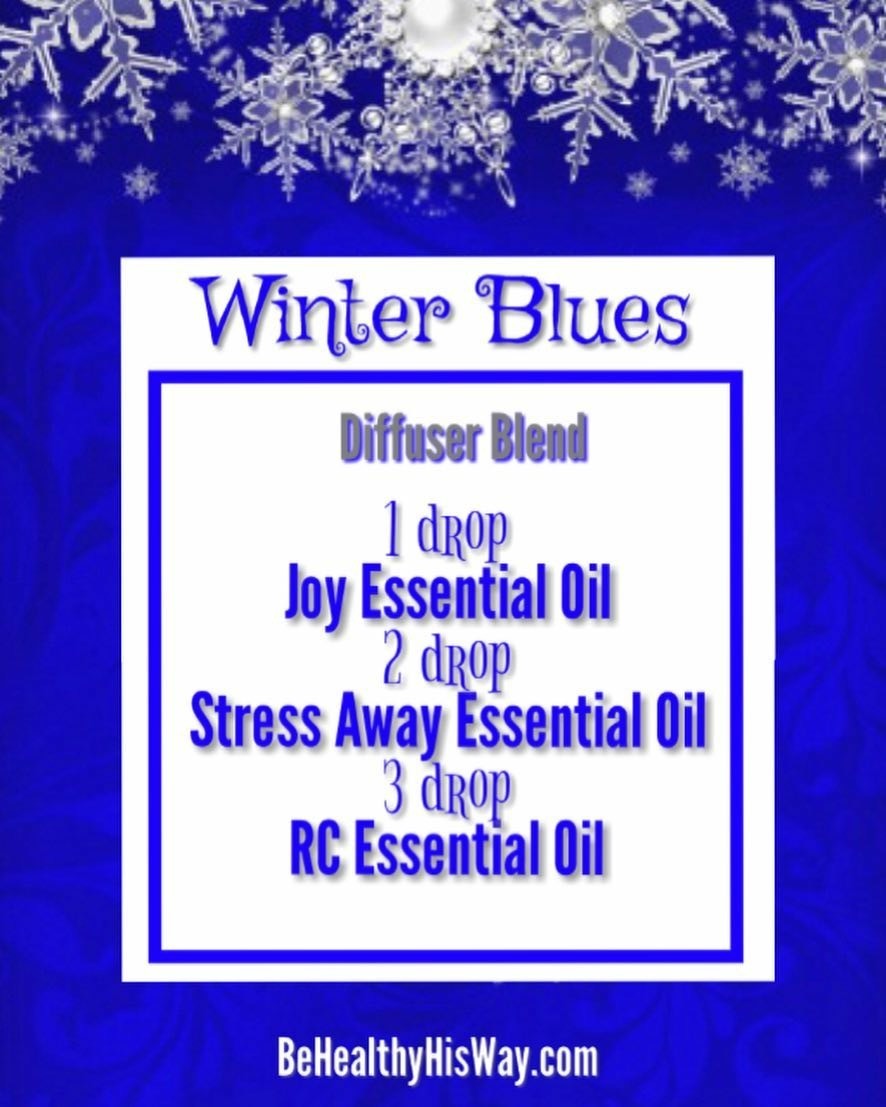 This is my life and I'm gratefully Blessed with the best tools in my Life Toolbox! It's MONDAY 😮😧🙄

WINTER BLUES Diffuser Blend ...

Let me count the ways your essence blesses and supports me today:

🎯Anxiety becomes CONFIDENCE
🎯Disappointment becomes FREEDOM
🎯Grief becomes HAPPY
🎯Incongruency becomes REAL
🎯Judgment becomes DISCERNMENT
🎯Miserable becomes JOY
🎯Depletion becomes REJUVENATED
🎯Conflict becomes HARMONY
🎯Stress becomes FUN

And what started as a mundane Monday has now impacted my olfactory system and limbic region of my brain and it is now a glorious Marvelous Monday!

🎯Mundane Monday becomes MARVELOUS MONDAY!

It's a total WIN!!!

Oh the joys of learning about supporting health from all dimensions - physical, mental, emotional and spiritual. Just a few drops of oil, a click of the diffuser and the positive affirmations flow greater with every breath I take.

What are you filling your environment and body with?

The BeHealthyHisWay.com Associates want to know ...
What's in your diffuser?

#Monday #WinterBlues #Joy #StressAway #LifeToolBox #BreathingLife #LivingTheBlessedLife #StandingTheGap #BeHealthyHisWay


#Monday #WinterBlues #Joy #StressAway #LifeToolBox #BreathingLife #LivingTheBlessedLife #StandingTheGap #BeHealthyHisWay