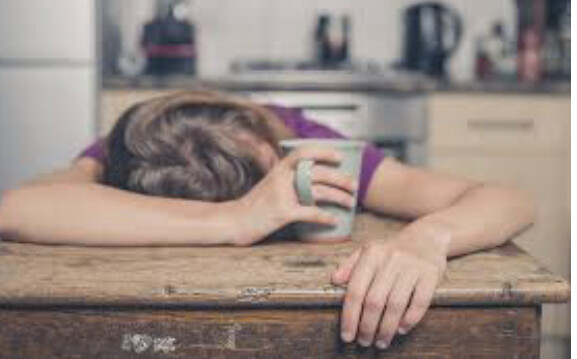 So who feels like they are running constantly but accomplishing nothing?

Who's waking in the morning ready for a nap or a break before even getting out of bed?

The photo below has some great tips from Brandon Burchard.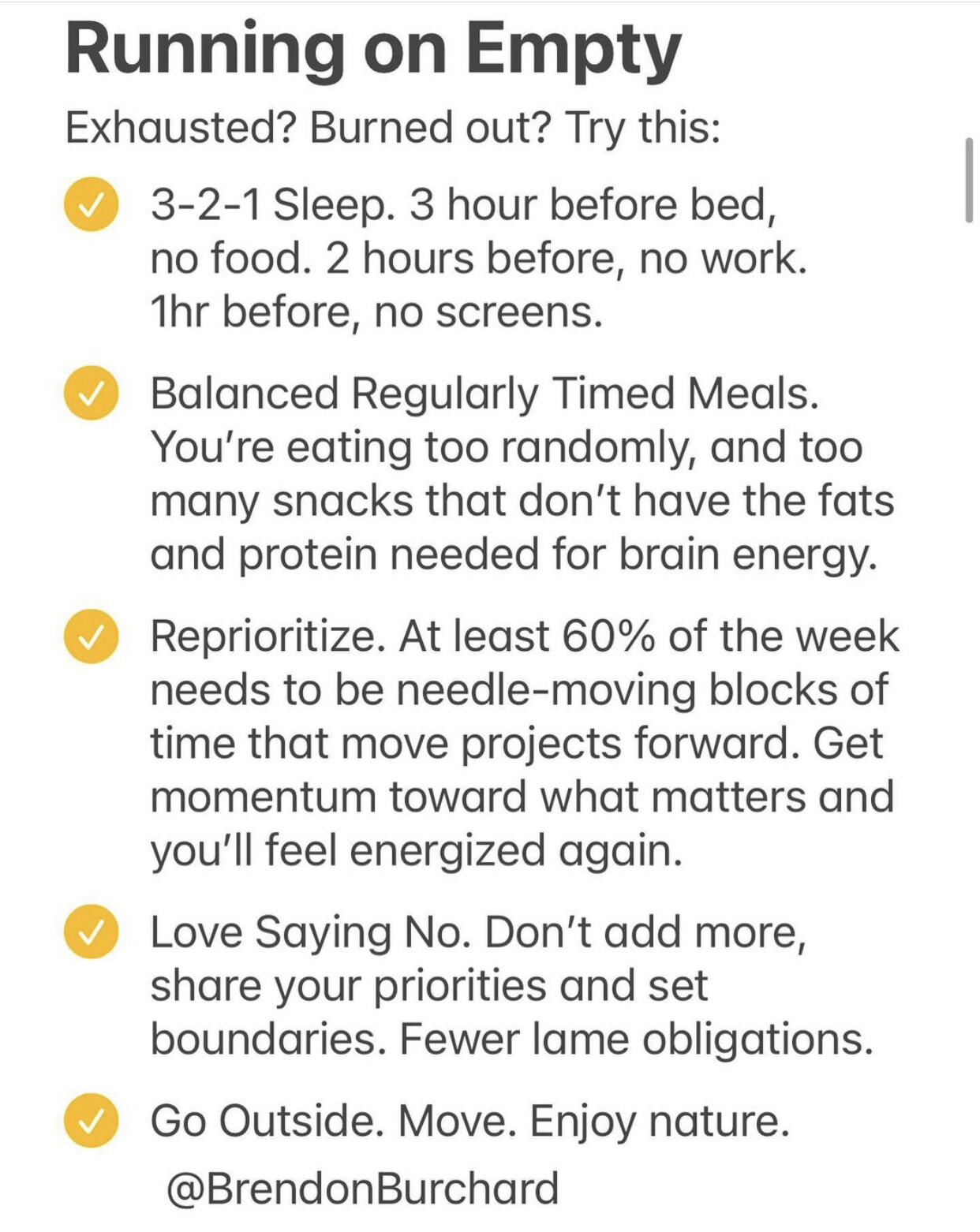 As I am sharing with more and more people opportunities to partner with me in business I am so filled with excitement at watching their dreams come true that I am at times not getting myself enough nutrition, exercise and rest.

Fortunately, I have some amazing things in my Healthy Toolbox to help support my health, nutrition and mental emotional needs in this season of running all out.


Since I don't drink coffee, my go to grab of my flavor of the day Sport drink that builds health and energy is a must. I also do other things to help support and keep me running at a healthy level to be able to show up and do my best for every situation and opportunity I'm give z
What's your personal experience tips and products you use to get going and productive?
What was I thinking?
Where did the month go?
Who's been drinking my yummy, healthy, energy drink?
Who's got some to loan me till my order gets here?

I'll take any of the flavors as they are all delicious and help keep me going as we travel in the road and deal with time zone challenges ... oh my don't get me started in that ... I definitely need a mental boost and brain fog remover in my current location!

Connect with me at
StandingTheGap.com

Click on the contact me and leave me a message ... they make my day!

If you want some yummy, healthy energy drinks ... (so I can potentially borrow some from you when we're in the same area!) go to shop.myQsciences.com and pick some up.

If you like to support other organizations then get in touch with me and I can help match you up with a cause that we are doing a fundraiser for ... or if you want to have a fundraiser for something. Ear and dear to your heart ... let me know. I am all about helping others out!

Click to order:
Q Sport Dragon berry
https://shop.myqsciences.com/stgap/ProductDetails/2458?type=2&countrycode=US

Q Sport Grape Key Lime:
https://shop.myqsciences.com/stgap/ProductDetails/1065?type=2&countrycode=US



Michelle Wendt
Confusion, Energy, Exhaustion, Focus, Frustration, Ignited, Inspiratio, Magnify Your Purpose, Michelle's Daily Insights, PanAway, Ponder Points, Standing The Gap, Your Body Alert System, YouTube Channel Standing The Gap


It Monday and a Marvelous day to reach out and share to gain support and motivation from all of us here.
What's one area you would like encouragement, support and accountability on this week?
I'll start!
I need encouragement and support in prioritizing all the things on my to do want to do list and hearing what my top 3 things are to focus on.
I have many loved ones and clients asking for and needing knowledge and wisdom that I have that I need to know how best and what to share first. I also need to get reorganized and resituated after our relocation. When you live in an RV full time and take it in the road ... well, things can get messy. Lol. Especially if the road is really bumpy and twisty.
Hmmm ... it's the same way with day to day life! Yet another ponder point for me today.
Looking forward to seeing how we can support you this week!
I adore sowing seeds into you especially when the harvest comes in for each of us!
Be blessed and filled with extra joy today!
Here's the link to register for the Prayer Bible Course Study by Kenneth E Hagin and hosted by Michelle Wendt.
http://standingthegap.com/events/8738/bible-study-prayer
It's online via Zoom on Tuesday evenings 7 pm MT / 8 pm CT
Starts October 6, 2020 with intro and get to know each other then first chapter discussion on October 13, 2020.
Here's my affiliate link to order the study book from Amazon:
https://amzn.to/3hP1jOk
Here's my affiliate link to order the study book from Christian Book Distributors: https://www.christianbook.com/Christian/Books/product?event=AFF&p=1212142&item_no=60841
If you are led, I'd adore having you join in.
Info/Questions?
http://bit.ly/michelleconnect
I adore seeing you around the internet!
Join my Encouragement & Accountability Group:
https://www.facebook.com/groups/2455814451326832/?ref=share
Remember to SUBSCRIBE to my YouTube -- http://bit.ly/stgytube
#standingthegap #LivingYourGreatestYou
#MindsetMatters #MichelleWendt
YourBodyAlertSystem LifeAdvocate MichelleWendt StandingTheGap Inspiration MagnifyYourPurpose PanAway