I adore hearing and cheering you on your journey of becoming and doing your best you.

Check out this confidence and health building testimony of Stephanie's!
(You can even ask us for an order link that will get you ability to order products while also helping support financially organizations we linknarms with to help raise funds to keep them doing what they are called to do! Multiple WINS!)

Let's CELEBRATE with Stephanie:

You have read post after post after lbs lost, energy gained, anxiety lessened, and brain fog eliminated. I have had ALL of those things happen since starting with this amazing program, but I want to talk about something even better because it is Visual! I want to talk about INCHES! I started taking the Core supplement system about 2 months ago and started losing weight and feeling great. Then I added the Trim supplement into my routine. I honestly didn't feel like it was doing much, but decided I would like to redo my before measurements just to see……….OMG!!!! Let me just tell you, I have lost a total of 21 INCHES!!!!! Yes you are not reading that wrong, 4.5" on my bust, 5.0" on my waist, 6.0" on my hips, and 5.0" on my thighs!

Now I am not a small girl and never will be, but to be able to measure and see results that cannot lie was AMAZING. This prompted me to take some "after" pictures (which I have included the comparison on this post). This is where my jaw dropped! Even though I saw the inches lost with my own eyes, I could not believe it. When I saw my pictures though I was ASTONISHED!!!

Look for yourself at the pictures included….can you see the difference??? Then look in the mirror and decide how many inches you would like to lose. Next step is contacting the person who added you to this group and insisting that they help you become an ambassador and order the CORE and the TRIM because ladies and gentlemen, by the end of the year, you will fell like a completely new person and trust me…..everyone will notice!

#trim, #incheslost, #weightloss, #selfesteemboost, #exactsameshorts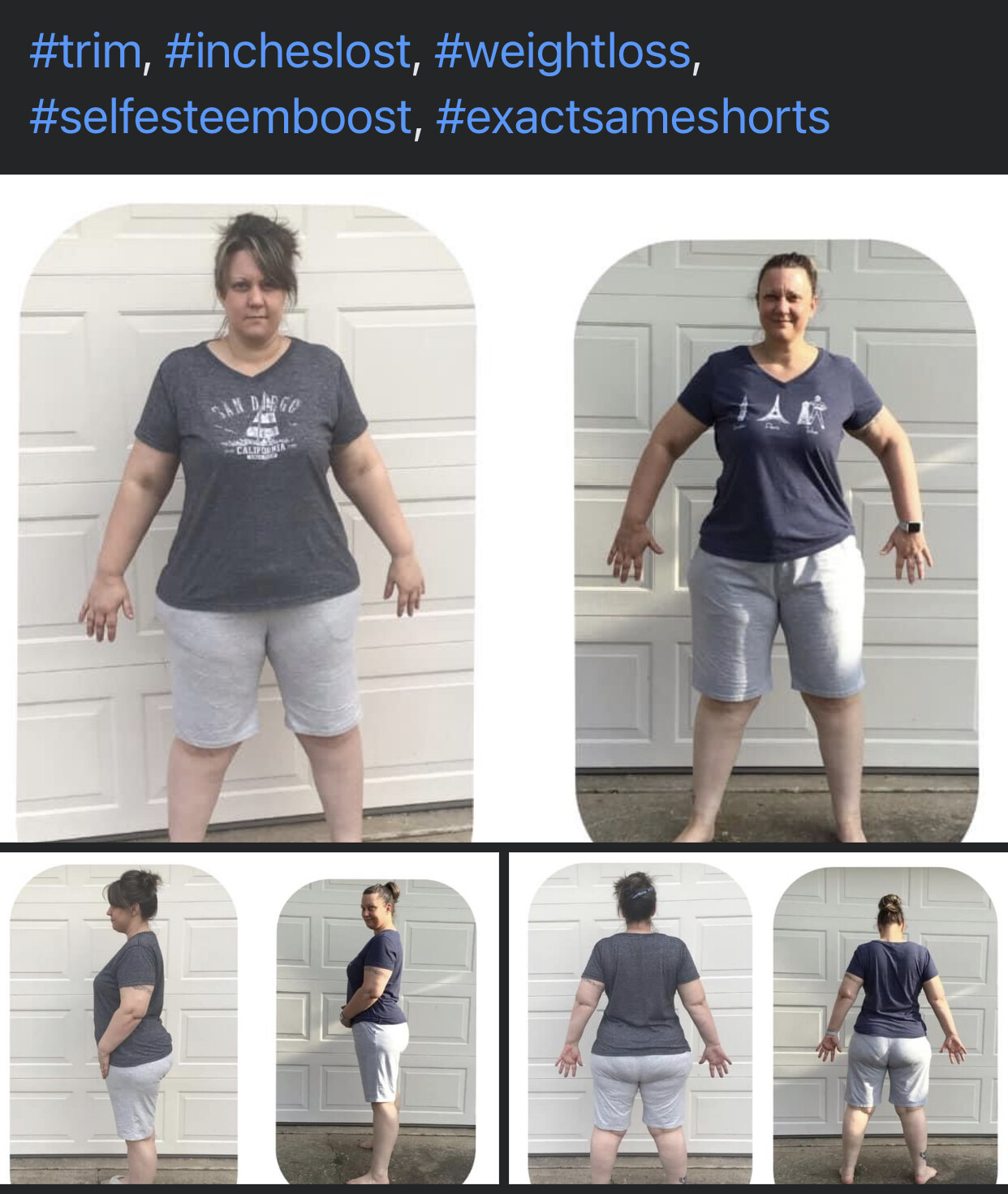 Reach out to us for more information or link to order your own health building testimonial products!
Every order is a Multiple WIN because the order link you use, proceeds go to support a ministry, a family in a health challenge, a mom and pop business and so many more seeds sown.

Thank you for taking care of you and your health (yes this impacts your total mental, emotional, physical and spiritual health).


Self care is an important step to changing the world around you!

I am passionate about Standing The Gap from where you are to where you can and want to be!

Be blessed!


Michelle Wendt
1111STGap, Abandonment, At-One-ment, Be Healthy His Way, Being used, Diffuser Blends, Emotional Release, Geranium, Health by Emotions, Holistic Health, Jasmine, Lavender, Mind Overactive Racing, Natural Heath, Respect, Stillness, Triumphant, Unconditional Love, Vetiver, Worth, Worthless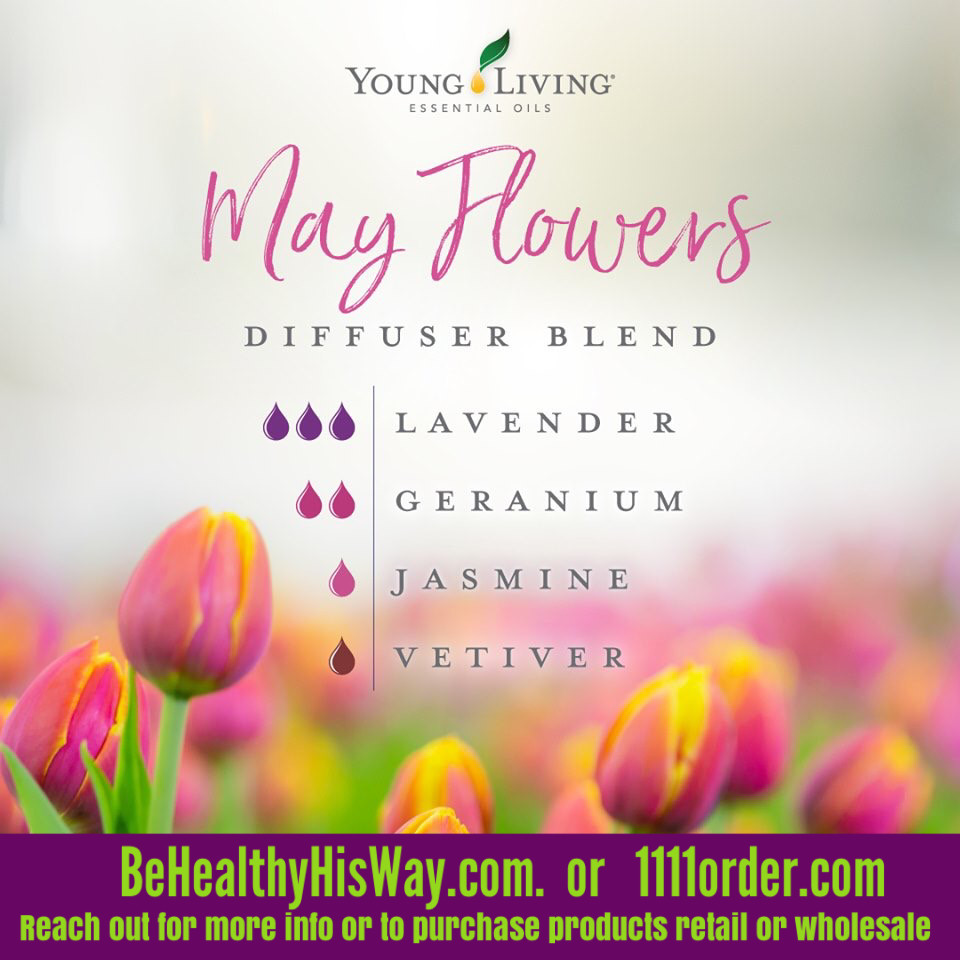 Are you purposeful about how and what you use to clean the air of your home, office, car?
Do you grab the cheapest thing you can get that smells?
Do you read the label to see if the ingredients impact your mental, physical and emotional well being in a positive or negative way?
Our family has experienced the health challenges first hand from a past life of surrounding ourselves with the use of products that actually cause health challenges or exacerbate existing situations.
Today we are more aware of what we use in, on and around us. We purposefully choose to speak life and natural health building options.
Today we are diffusing the May Flower blend in the graphic below.
It's making our home smell absolutely amazing!
Even better ...
it's supporting our mental and emotional health side.
When you diffuse with a holistic purpose you edify your physical, mental, emotional and spiritual. Body, Spirit and Soul are boosted in one simple act.
This particular MAY FLOWER DIFFUSER blend helps support overcoming NEGATIVE feelings of: abandonment, criticism, fear of unfoldment, being self-centered, wanting to please, being used, feeling unworthy, mind over active and/or racing, not fulfilling your purpose.
It helps you be able to grow and expand in the POSITIVE: at-ONE-ment, embracing life, unconditional love and acceptance, openness, respect, balance, detachment, loving who you are, respect of yourself, worth, stillness, triumphance.
We enjoy making diffuser blends based on what our bioscans shows as areas our bodies need to balance. It's crazy awesome how the blends smell so delightful - even when we blend each of our individual bioscans together for our living room.
It's a great feeling to know you are cleaning the air around you as well as supporting health building in those who connect with your space from a purposeful, natural stance.
We're passionate about educating on holistic health, especially the mental and emotional side!
What are you putting in the air around you?