Michelle Wendt
Bible Insights, Cedarwood, Dream Catcher, For Such A Time As This, Garden of Eden, Gentle Baby, I Chronicles, Idaho Blue Spruce, Identity, Lavender, Longevity, Marjoram, Melaleuca Quinquenervia, Michelle Wendt, Oregano, Palmarosa, Sacred Frankincense, YouTube Channel Standing The Gap
Click here for Michelle's Daily Insights Video or go to

Today's Diving Board: I Chronicles 12:32
Today's Garden of Eden:
Essence: Dream Catcher, Lavender, Idaho Blue Spruce, Palmarosa, Melaleuca Quinquenervia, Cedarwood, Oregano, Gentle Baby, Marjoram, Sacred Frankincense, Longevity
Emotional & Mental Support:
Overcomes Negative Perspective – Competitiveness, Fear of Manifesting, Abandonment, Criticism, Fear of Unfoldment, Self-Destruction, Conceit, Fear of Completion, Disconnected, Suspicious, Unfulfilled, Choked
Promotes Positive Growth Perspective – Growth, Excelling, Acceptance, At-one-ment, Unconditional love, Openness, Value, Respect, Meekness, Know identity, Development, Secure, Connected, Honest, Safe, Awareness of identity and purpose, Empowered, Renewed, Aligned
I awoke in the wee dark hours of morning with the thoughts of anointing with cedarwood on my mind.
Here's my insights and ponder points from this morning!
Since I woke in the wee dark hours of morning ... you do not have to see my restful state presence. (You're welcome! LOL)
Identity has been a consistent I've been noticing lately in most conversations, studies and client sessions. We are in a time that now more than ever, it is important for us to know who we are and to set aside the things that are. If you do not have a firm understanding of your identity and purpose, then I encourage you to grab some cedarwood especially at bedtime and seek understanding so your foundation can be solid to enter into this next season of life.
If have any questions or want more information, please feel free to reach out to me.
I am passionate about Standing The Gap from where you are to where you can and want to be.
Be blessed!
Thank you for honoring me with your time. Besides following my Standing The Gap blog, subscribing to my Standing The Gap YouTube channel, attending a class or retreat, purchasing written materials, your purchase of any of the above essential oils from myself or one of our Be Healthy His Way Associates helps support our family business which helps support my being able to freely walk in my purposed calling in SEEING (Supporting, Educating, Empowering, Inspiring, Nurturing and Growing) others.
Blessings to You!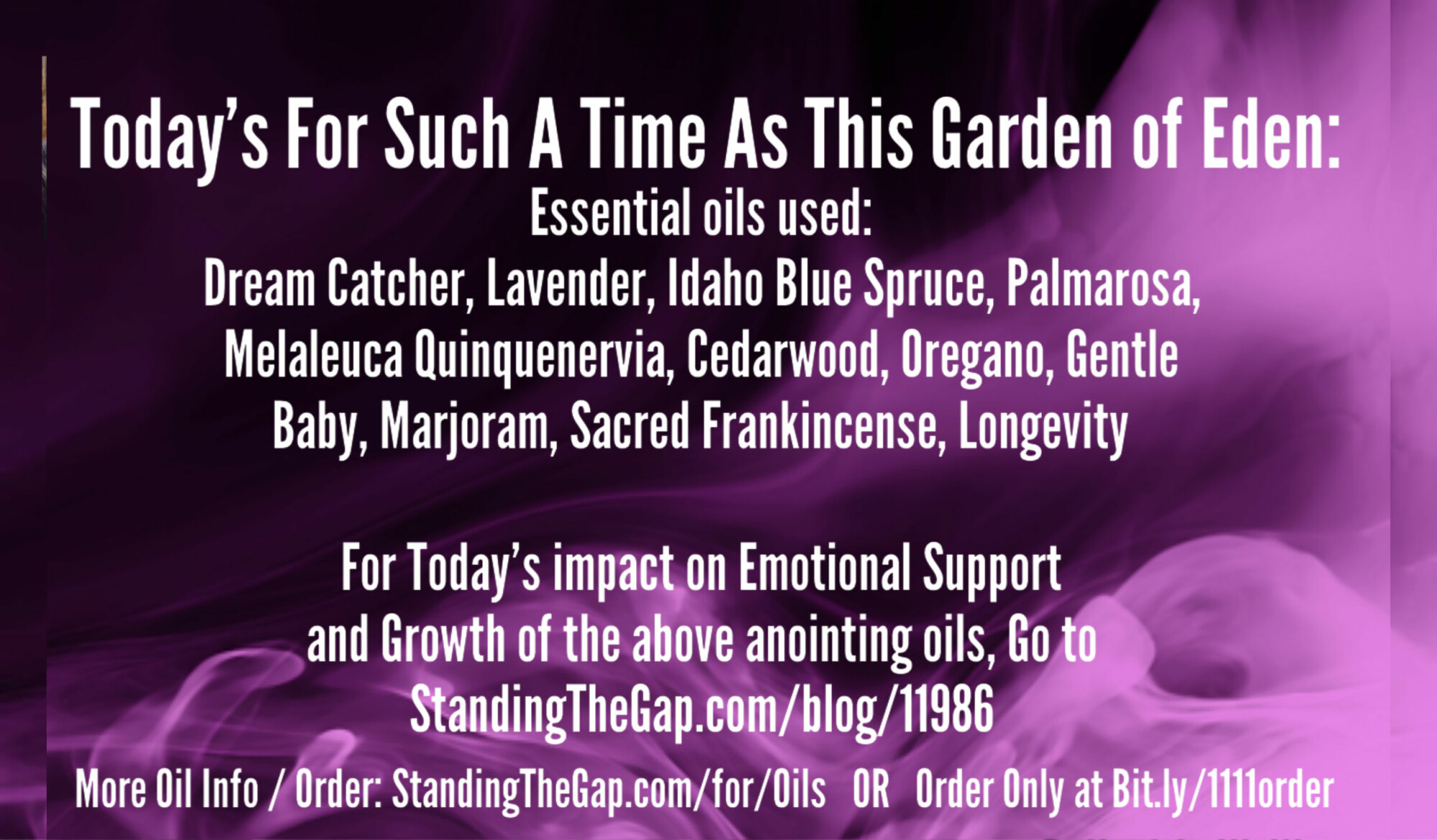 Michelle Wendt
1111STGap, Choose, German Chamomile, Insight, Lavender, Orange, Peppermint, Perspective, Ponder Points, Sacred Mountain, Standing The Gap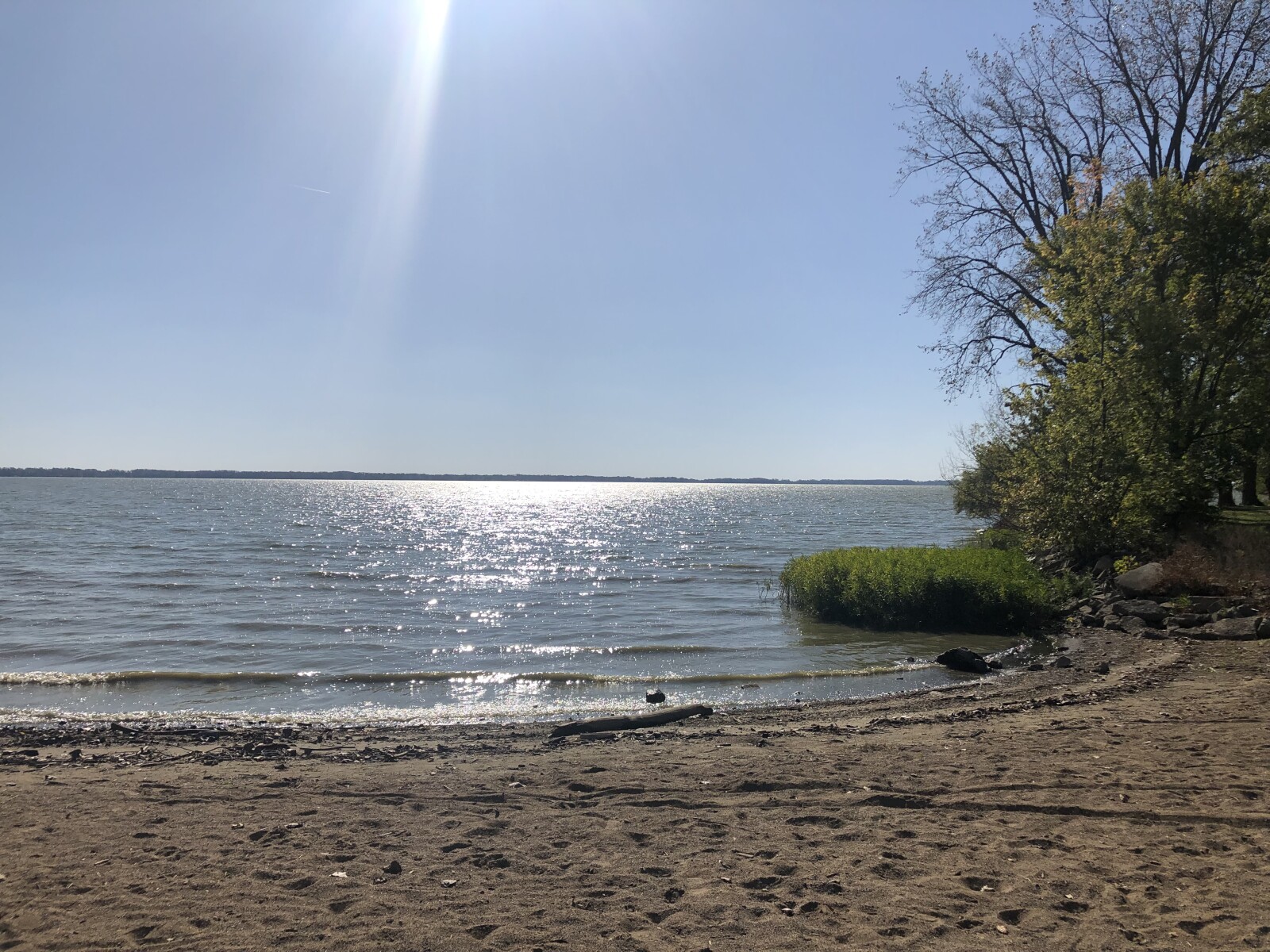 Can you relate to one of those days when ...
... The wind blows so hard you can hear what you can't see?
... The waves break against the rocks, eroding them away little by little?
... The noise is so loud you can't hear others talk and possibly can't even hear yourself think?
Some days these are valid reflections of our physical, emotional, mental and spiritual being.
Those are the days I stop, hunker in,
sometimes shed some tears and start giving praise for the wind that I can't see, the energy of the water that doesn't give up and the sounds that block out everything else. It's all in our chosen perspective.
Today I am purposefully choosing to praise intently for all the things unseen that are happening to assist me in being and doing what I am purposefully created to do.
I'm also diffusing sacred mountain, lavender, orange, German chamomile and peppermint to support me from every part of my being ... and boy does it feel like an intense, mega snuggly reassuring hug from my precious mom. Feelings aren't leaders but they can sometimes bring about the best memories and reassurances.
What are you walking out?
What perspective are you choosing?
What are you diffusing to support the growth?
Share below. We enjoy walking out the growth with you.
💜💜💜
I welcome you and join hands with you to uplift and encourage you in being the best you you can be on your personal journey.
My MISSION is purposefully STANDING THE GAP from where You ARE to where You CAN and WANT to BE!
Be Blessed!
Michelle Wendt
Educator and Whole Life Practitioner
StandingTheGap.com
#StandingTheGap #LifePerspectives
Michelle Wendt
1111STGap, Abandonment, At-One-ment, Be Healthy His Way, Being used, Diffuser Blends, Emotional Release, Geranium, Health by Emotions, Holistic Health, Jasmine, Lavender, Mind Overactive Racing, Natural Heath, Respect, Stillness, Triumphant, Unconditional Love, Vetiver, Worth, Worthless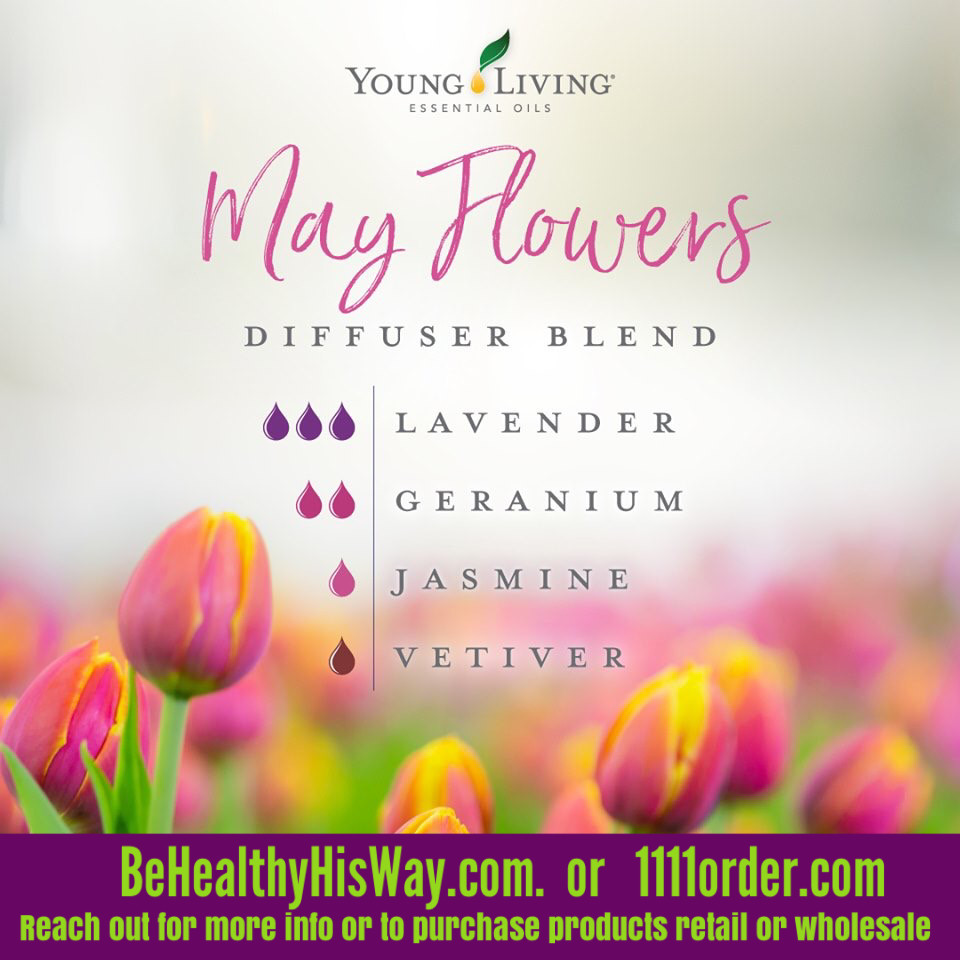 Are you purposeful about how and what you use to clean the air of your home, office, car?
Do you grab the cheapest thing you can get that smells?
Do you read the label to see if the ingredients impact your mental, physical and emotional well being in a positive or negative way?
Our family has experienced the health challenges first hand from a past life of surrounding ourselves with the use of products that actually cause health challenges or exacerbate existing situations.
Today we are more aware of what we use in, on and around us. We purposefully choose to speak life and natural health building options.
Today we are diffusing the May Flower blend in the graphic below.
It's making our home smell absolutely amazing!
Even better ...
it's supporting our mental and emotional health side.
When you diffuse with a holistic purpose you edify your physical, mental, emotional and spiritual. Body, Spirit and Soul are boosted in one simple act.
This particular MAY FLOWER DIFFUSER blend helps support overcoming NEGATIVE feelings of: abandonment, criticism, fear of unfoldment, being self-centered, wanting to please, being used, feeling unworthy, mind over active and/or racing, not fulfilling your purpose.
It helps you be able to grow and expand in the POSITIVE: at-ONE-ment, embracing life, unconditional love and acceptance, openness, respect, balance, detachment, loving who you are, respect of yourself, worth, stillness, triumphance.
We enjoy making diffuser blends based on what our bioscans shows as areas our bodies need to balance. It's crazy awesome how the blends smell so delightful - even when we blend each of our individual bioscans together for our living room.
It's a great feeling to know you are cleaning the air around you as well as supporting health building in those who connect with your space from a purposeful, natural stance.
We're passionate about educating on holistic health, especially the mental and emotional side!
What are you putting in the air around you?