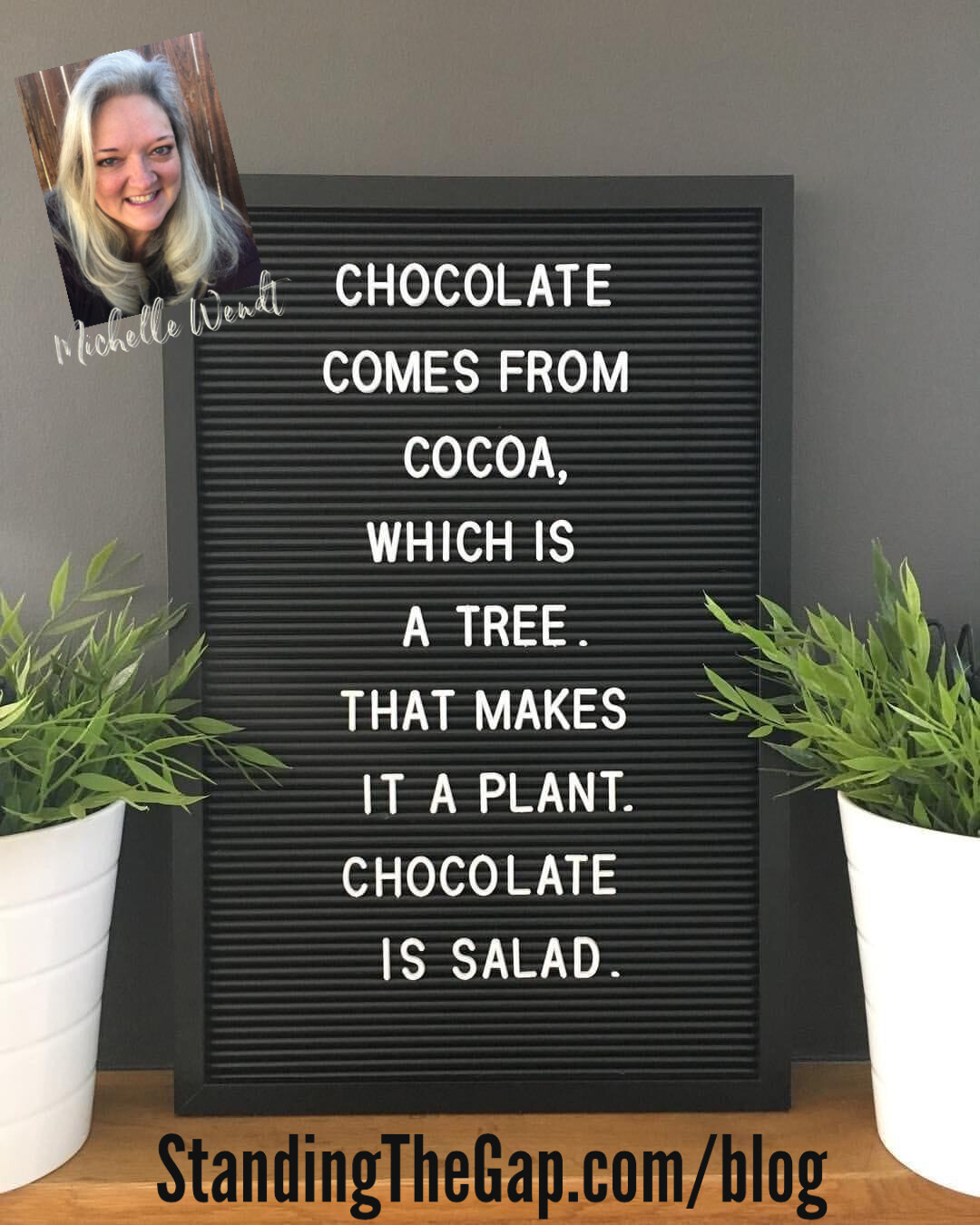 It's fall season change so time for the fall cleanse. Every cleanse brings an accountability check and re-focus.
I am re-focusing on our nutritional input. Told my husband, Randy Wendt, we needed to focus on adding more fruits and veggies to our daily eats and less meat.
Got the 😳 response then he said ... with a big 😁 ... he would definitely be willing to drink an extra or even two! of our yummy packet of fruits and veggies antioxidant "cover all the nutrient needs you might not get In your food today" drink.
He even added as a reminder ... like I needed it but I'm glad he's knows ... that it also helps with his extra protein his body type needs to maintain health. (Got to 💜 this man that proves he does listen to me when I'm teaching.)
I laughed and told him I was thinking the farmers market type of food shift but am totally on board with the increase in what I call my "miracle juice".
My friend Heather DeJong posted this picture today and I'm like ... this, THIS will make my husband Randy Wendt very happy to consume as part of his plant food nutrients!
He is my major chocolate adorer! He even puts chocolate almond milk with his
chocolate protein drink
. 😛 Yummy to him but too chocolate for me! 😎
What are you doing to support the season change?
#FallCleanse
#ChocolateWins
#Accountabilitycheck
#StandingTheGap
#MichelleWendt
#BeHealthyHisWay
Chocolate protein Fall cleanse Blessing Michelle Wendt Standing The Gap Be Healthy His Way Living Your Greatest You Mindset Matters