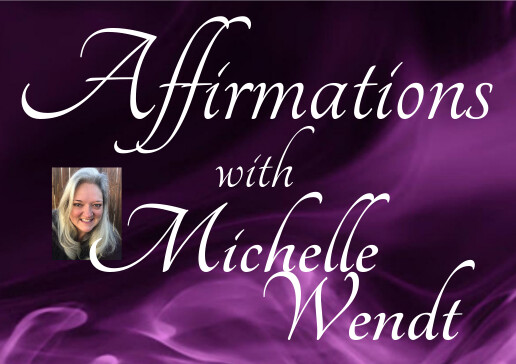 Video not available? Click here to Play Affirmation as many times as you need to get it anchored in your spirit.
Today's inspiration comes from Psalm 30 (NCV)
Thanksgiving for Escaping Death
A psalm of David. A song for giving the Temple to the Lord.
I will praise you, Lord,
because you rescued me.
You did not let my enemies laugh at me.
Lord, my God, I prayed to you,
and you healed me.
You lifted me out of the grave;
you spared me from going down to the place of the dead.
Sing praises to the Lord, you who belong to him;
praise his holy name.
His anger lasts only a moment,
but his kindness lasts for a lifetime.
Crying may last for a night,
but joy comes in the morning.
When I felt safe, I said,
"I will never fear."
Lord, in your kindness you made my mountain safe.
But when you turned away, I was frightened.
I called to you, Lord,
and asked you to have mercy on me.
I said, "What good will it do if I die
or if I go down to the grave?
Dust cannot praise you;
it cannot speak about your truth.
Lord, hear me and have mercy on me.
Lord, help me."
You changed my sorrow into dancing.
You took away my clothes of sadness,
and clothed me in happiness.
I will sing to you and not be silent.
Lord, my God, I will praise you forever.
I don't know about you but I know in my past, I have reverted to the toddler phase, the "do it myself" phase, and ended in places and situations I was never intended to be in.
Other times, I have come into agreement or allowed others to force their expectations and identities on me. I have been miserable working hard to succeed at always failing them and never measuring up no matter how hard I try because once I come near to meeting expectations the requirements are raised.
No matter what or how I got into the situation … it is written in the Word that God rescued David from death … thus God can and will rescue me from my current situation and from my past.
David prayed for healing and got it. That means any healing I want and need – mental, physical, emotional, and/or spiritual – is mine. I just must believe, repent, and receive.
That makes me want to shout and sing praises, to dance. It makes me walk with pep in my step.
My God loves me despite what I have done. When I ask forgiveness and forgive myself, my past choices are gone forever! Forgotten as though they never existed to Him. I must confess the same forgiveness over myself when I turn from my past.
Oh the freedom and joy that overflows when I break the bondage of my past and choose to walk in my Light, my calling, my freedom to be who I was created to be before the beginning of time.
When I am aligned and centered with God, I am in my safe place with no worry or fear. When I stray outside of God's calling on my life … fear, doubt, worry, and so much more heaviness and misery enter that were never a part of my greater good.
This is an alert to break the bondages that I have come in agreement with. To ask forgiveness and forgive myself for "doing it my way" and realign.
With great freedom and joy, I proclaim this affirmation over me. I say it is so. I believe it and receive it.
Psalm, Affirmation, Standing The Gap, Michelle Wendt, Freedom, Joy, Bondage