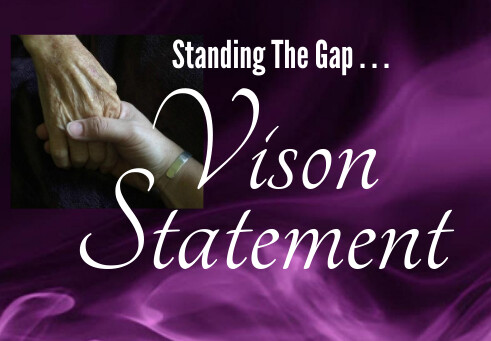 Michelle's Anointing Oils today: Magnify Your Purpose
This morning when I went into my quiet time, I was led to the book of Habakkuk.
I went with wonder as this is one of those "little" books of the Bible that aren't frequented as much as some of the others. Yes, I have been there before, but my mind was open and looking for what I was to receive today For Such A Time As This insight.
Well, as always, I was expanded and encouraged.
The purpose of this book: To show that God is still in control of the world despite the apparent triumph of evil.
It was written by the Prophet Habakkuk between 612 and 588 B.C.
During this time Babylon was becoming the dominant world power and Judah would soon feel Babylon's destructive force.
Judah's last four kings were wicked men who rejected God and oppressed their own people. Babylon invaded Judah twice before finally destroying it in 586. It was a time of fear, oppression, persecution, lawlessness, and immorality.
Hmmm, sound like a similar scenario?
Habakkuk couldn't understand why God seemed to do nothing about the wickedness in society. Then he realized that faith in God alone would supply the answers to his questions.
We have the same spirit of faith as Prophet Habakkuk. Where are we choosing to put our faith?
Instead of questioning the ways of God, we should know that we can trust His ways. He loves us and promised to never leave us, to cover us, to supply our needs, to give us the desires of our heart. We should realize that God is totally just, and we should have faith that he is in control and that one day evil will be utterly destroyed.
In the meantime, we need to trust Him and do our part. We were created with a purpose, a calling on our life. No one can do what we were specifically created to do. Only we can fulfill our role and purpose. He can get things done without us, but do we really want to miss out on the joy and blessing of being outside of his will?
Here are some ponder points:
Is what I am doing continuing Jesus ministry that he started while on earth for us to continue?
Am I stewarding and shepherding to my greatest ability?
Do I have my vision written down and posted where I can see? (Check out the vision resource area at StandingTheGap.com under the Life Advocate Toolbox Resource section.)
Am I walking in my life calling and purpose or am I interfering by trying to walk in someone else's and coming in second best?
Is the way I am living my day to day life strengthening and encouraging others or depleting and weakening others?
As always, I share from the love of my heart. I am passionate about Standing The Gap from where you are to where you can and want to be.
Be Blessed!

Vision, Habukkuk, Proverbs, Ancient Wisdom, Make It Happen, Bible Insights
Click here for Michelle's Daily Insights Video or go to https://youtu.be/Jp2b2D3mkBI
Today's Diving Board: 2 Chronicles 16
Michelle's Inspiring Verse:
"For The EYES of the LORD move to and fro throughout the earth that He may strongly support those whose HEART is completely His." 2 Chronicles 16:9a NASB
Today's Garden of Eden*:
Essence: Vetiver, Ylang Ylang, Eucalyptus Radiata, Joy, Faith, Abundance
Emotional & Mental Support:
Overcomes Negative Perspective – Overactive or Racing Mind, Not fulfilling Purpose, Drained, Fear of Wisdom, Possessiveness, Physical Stress, Anxiety, Disappointment, Grief, Incongruency, Judgment, Miserable, Not Enough, Poor, Scarcity, Struggle, Worry, Don't Belong, Embarrassed, Insecurity, Misperception, Sorrow
Promotes Positive Growth Perspective– Stillness, Triumphance, Fulfilled, Complete, Illumination, Facing the fear, Sharing, Fun, Confidence, Freedom, Happiness, Growth, Real, Seeing Big Picture, Regard, Discernment, Joy, Plenty, Asking & Receiving, Supported, Abundance, Clarity, Depth, Acceptance, Self-Value, Embraced, Success, Understanding, Peace, Balance
As usual, I do not look at the emotional and mental side of the essential oils selected for my Garden of Eden for the day's study until after my study time is complete. I am totally blessed from the top of my head to the tip of my toes with awe that before I even dive into my study time, my physical, emotional, mental and spiritual being are being uplifted and prepared for what is to come during my time of study by this Garden of Eden blend created today For Such A Time As This.
Some would say its "random" selection but I know who leads me and prepares my daily Garden for me to walk with Him in. I stand in complete awe now looking at the emotional and mental growth support for today. It was as always … spot on with where I am walking in life today. And that brings to mind a song that my mom and I used to sing together and that I would sing my sons to sleep with when they were younger ...
In the Garden
I come to the garden alone,
While the dew is still on the roses,
And the voice I hear falling on my ear,
The Son of God discloses...
And He walks with me, and He talks with me,
And He tells me I am His own,
And the joy we share as we tarry there,
None other, has ever, known!
He speaks and the sound of His voice,
Is so sweet the birds hush their singing,
And the melody that he gave to me,
Within my heart is ringing . . .
And He walks with me, and He talks with me,
And He tells me I am His own,
And the joy we share as we tarry there,
None other, has ever, known!
And the joy we share as we tarry there,
None other, has ever, known!
Words and Music by C. Austin Miles, 1912
Inspired by the gospel of John, chapter 20, this hymn celebrates the joyous companionship its author, C. Austin Miles, experiences with Jesus as he walks through the garden. Read his journal entry at https://www.godtube.com/popular-hymns/in-the-garden/
Thank you for honoring me with your time. Besides following my blog, subscribing to my YouTube channel, attending a class or retreat, your purchase of any of the above *Garden of Eden Essential oils from myself or one of our Be Healthy His Way Associates helps support our family business which helps support my being able to freely walk in my purposed calling in Supporting, Educating, Empowering, Inspiring, Nurturing and Giving (SEEING) others.
Abundant Blessings to You!