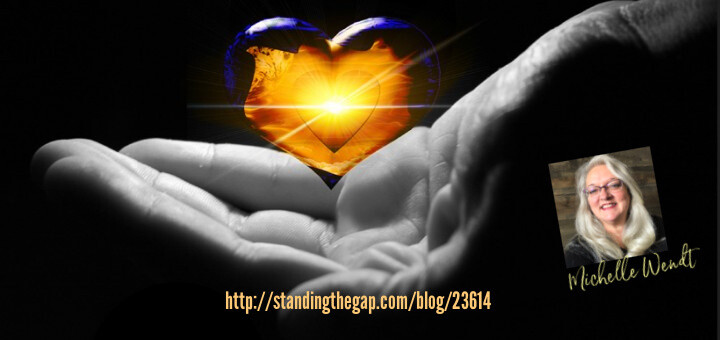 My heart is full today … as it always seems to be. Life is sooo good even when it doesn't appear to be so much from those looking in.
Today, today I get a text from my youngest son who is doing an amazing job adulting.
Bunny trail warning … no one ever told me what a challenge being a mom of adulting children and how stretched you will be. You hear all the ins and outs of all the terrific 2's, thrilling 3's, precious teenage years and so on … but adulting children … mums the word. I am beginning to wonder if that's not because your children never leave the adulting world, so it is a continual stretching phase that just isn't talked much about. End of bunny trail.
My heart was so full that he would involve me with a text in his life. I instantly gave thanks for that as I know friends who don't have that in their lives. Then, the enemy tries to knock my knees out from under me. I have this thought pass through my mind … did I include my mom and ask her for advice to show how much I loved and appreciated her? Did I make her heart feel so full?
And here's where my faith and professional certifications kick in. In that moment I had the decision to make regarding my perspective.
I could take a negative perspective and beat myself up in thoughts and possibly words that I didn't do enough for my mom. I mean, we can always do better even if we scored a perfect 10 as things are always evolving and improving. Just look at the Olympics. A specific feat is done that is world and record shattering … then the next time everyone's doing it and striving to go beyond that perfect 10. So yes, except for salvation, everything on this earth can and probably will be improved in some way or shape. Not to mention the fact that my mom has already graduated to her eternal retirement and is no longer here on this Earth for me to be able to do anything different. So, hmm, choose to be stuck in a negative that has no means to be able to change the past …
OR
I could take a positive perspective and remember the times that I wrote my mom letters on toilet paper when I was in college and mailed home … just because I could, and it was different. Or the many nights and hours in her final years that she got to live with my family when I would hear her awake in the night and I'd go up and we would play Phase 10 or Uno or Hand and Foot through the wee hours of the night. The times she would take a tumble and, once I determined she was not seriously injured, we would lay on the floor and laugh so hard neither one of us could get up and we'd get the giggles when we thought we were done laughing which would keep me from being strong enough to lift her up. And may other fun memories. And I know that, Yes, my mom's heart was full despite the heart stretching challenges of her legacy. I realize that I am REAPING harvest on the SEEDS that I unknowingly was led to sow when I was growing up and walking out adulthood.
Everyday we sow seeds. Whether they are seeds of doom and despair OR love and life, we get to choose. And then … some day in the future … sometimes sooner rather than later … we get to reap harvest on the seeds we sow.
Today I am choosing to sow seeds of Hope, Laughter and Love.
What seeds are you choosing to sow today?
Every day when I start my day, I ask to have specific people laid on my heart to reach out to offer hope in either self care, health and wellness OR financial legacy building or both. If you are looking for direction or a better way … feel free to give me a shout out.
I have tools in my toolbox to help you be your own best life advocate in building health physically, mentally, emotionally, and spiritually.
AND
I have an income stream opportunity that is absolutely anointed and reviving hope in hearts that have been shriveled to the point of looking like a very dried raisin...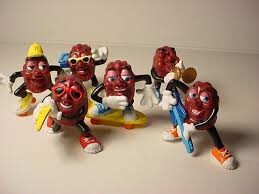 Not the California raisin ones either with the cool hats, sunglasses, and fun, musical instruments – however after partnering in the income opportunity those items have been known to appear! LOL
An income stream opportunity that is definitely a Financial Legacy Builder. Reach out and connect with me and I will share so you can decide whether its for you or not.
As always …
I am passionate about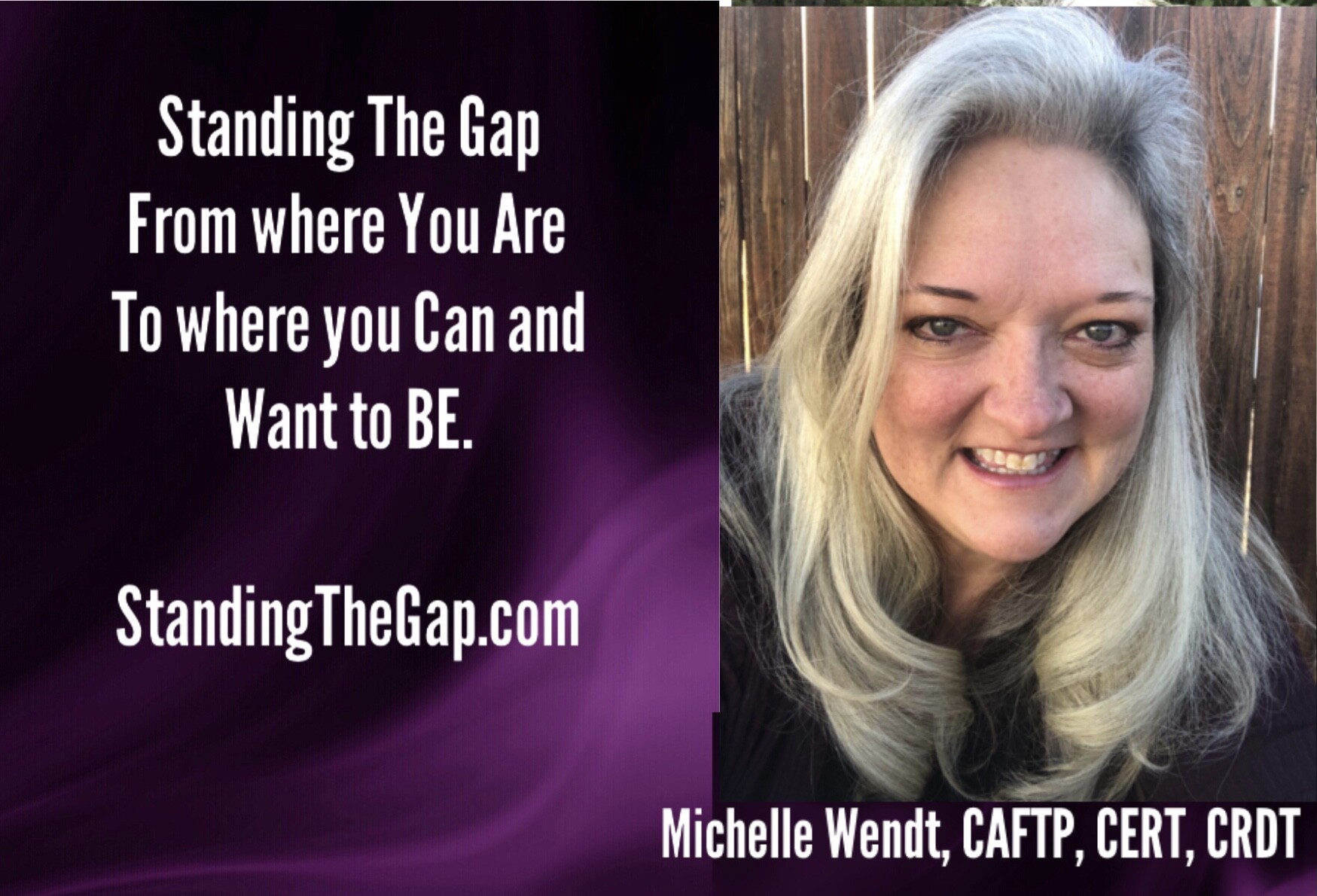 Be Blessed!
Thank you guys for asking!
Yes, I am excitedly working on my workshops, retreats, books and online courses.
Yes, I am putting my words onto paper and my husband and sons are probably grateful as at the end of my day when we are all home ... I've spent my word supply for the day ... most of the time.
Yes, I welcome your prayers, encouragement and support as I pull all the information together into a simple format for each of the many topics. Some days it can be overwhelming when there are so many people that I know can and will benefit from the wisdom, knowledge, and insights I have to share. Its like seeing all the trees in the forest and feeling overwhelmed or lost in getting connected to each one of you that is seeking hope, answers, a better way.
Today in one of my writing groups I was challenged to pick a word and write an acrostic that goes with it that deals with something or someone in my book.
So I consulted my inner being on which book and what word and got ...
A - Anchoring on Scripture Promises
C - Canceling Limiting Beliefs
E - Emotionally Healing Freedom
R - Rejoicing in Living Your Greatest Life
We tend to joke about many things. If you know me, then you know I adore laughing. In my life, laughter is almost equal to breathing. In my years of research I have read, worked with and spoken with many people from both sides of the health challenge from practitioner to researcher to client to caregiver to family. I know medical professors who like to add humor to their classroom

to lift the atmosphere with laughter and all the good physical benefits that goes with laughter.

I read a story about a professor of medicine who liked to make jokes about heart attacks when teaching his medical students. One day he decided to change it up a bit and make some jokes about cancer. However, no one laughed. The reason no one laughed is weighted by the limiting belief that Cancer is seen, by most, as a death sentence for all but a very few based on the fact we have no effective conventional treatments. We have a different attitude about heart disease despite the fact that it kills as many people as cancer. In fact, cardiovascular disease, which is a subset of heart disease, kills over twice as many people as cancer does.
In my research and certification processes I have learned much which has given me hope and knowledge that I have shared with my wellness practice clients and associates. For example, did you know that the average American gets half a dozen serious bouts of cancer during their lifetime without even knowing it?1 Our body is created to heal itself. When given the proper nutrients and care, our body actually does heal itself. This means there are millions of people who have overcame cancer and are living a life of health on their own -- including you. That is exciting news. It means, overall, there are many more natural cancer reversals than there are diagnosed and treated cancer cases.2 Yes, there is HOPE. Ancient wisdom still holds true today.
Knowledge is Powerful. This weighs heavily on my heart and is a part of why I am passionate about learning, educating and helping you know how to listen to your body and be your own BEST LIFE ADVOCATE. Looking back, I see how I have spent a lifetime feeding and nurturing my passionate life calling and now ... the requests and needs I am receiving are growing as well as research showing that the current masking is being linked to increased dental cavities and is reporting an increase in cancer diagnosis over the next 5 years. Right now is the best time to taking steps to becoming your own Best Life Advocate. No body knows you like you nor will ever DO you like you Do You.
I'm am excited to get to help encourage and bring hope to those impacted with a wellness challenge ... especially those who are a part of the cancer statistics.
I adore hearing your stories and testimonies. Please feel free to use the contact me button on this page or share in the comments section.
As for now, its time to get back to the books!
Be filled with hope in whatever challenge you are walking in. We truly do have all the tools we need to have victory, we just need to take authority and master our tools.
I'm still very passionate about my life calling in Standing The Gap from Where you are to Where you Can and Want to Be.

1 Patrick Quillin, Ph.D., Beating Cancer with Nutrition, p. 10.
2 Mike Anderson, Healing Cancer From Inside Out, p. 1.
#BeYourBestYou #LiveYourGreatestLife #StandingTheGap #CancerHope